A Writer's Guide To Ulysses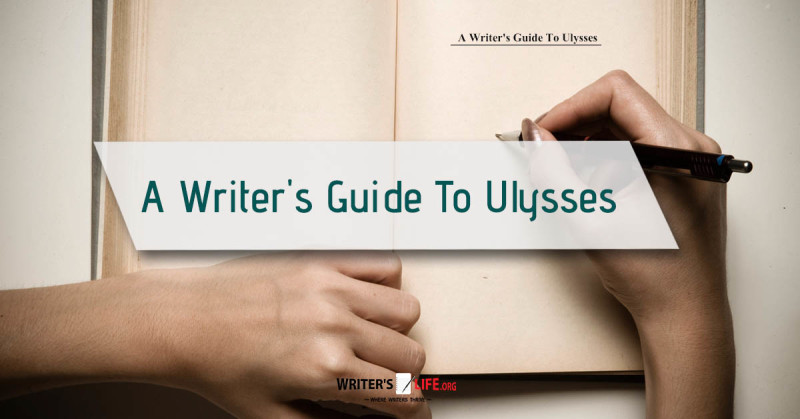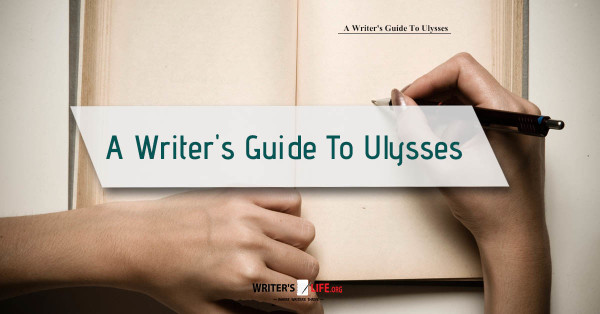 Hello, and welcome back to Writer's Life! Today I am offering a writer's guide to Ulysses, a text editor for Macintosh and iPad. Ulysses touts itself as a simple text editor that "lets you focus when you need to concentrate." It specializes in simplicity!
First, I will agree that Ulysses is just about as simple a text editor as there is, just create a new document and write. There is some basic formatting, using MultiMarkdown for italics, bold, etc., but almost all the other options available in other word processors are absent. This is good, and bad, depending on what and how you write. It is good for the writer looking for a simple text editor in which to sit down and hammer out page after page of work. It is also good for the writer who likes a distraction-free editor without Ribbons or buttons everywhere taking up screen space. It also has an iPad version, which makes mobile writing simple, and they sync with each other seamlessly. Files—called "sheets" by the software—are easy to find, and you can combine them into groups. This can be handy for keeping together the scenes of a chapter, or even the chapters of a novel with the scenes contained in subgroups. Each group holds the sheets within it, so moving scenes & chapters around is as simple as dragging & dropping items in the sidebar.
For the writer who needs significant document layout control, however, Ulysses won't fit the bill. There is more to it, though, and for certain writers it will be a perfect fit. For example, Ulysses comes with extensible styles, which control the look of exported documents. On their website is a gallery of styles, which you can apply to virtually any exported document types. The editor specializes in being as distraction-free as possible, and as soon as the writer begins typing in the document the toolbar disappears. Keyboard shortcuts enable the writer to also hide other panes of the window, and combining single-pane mode with full-screen enables the writer to just type, with nothing on the screen except the current document. There are some structural options with Ulysses, as well, including the ability to split a document into two documents, or merge two into one. This is handy if you are writing and realize the scene you're in is too long, and you need to split it up. Conversely, if you've written two short scenes you can combine them. Document storage is also quite simple: the app itself stores the documents you write, so they are easily synced with the iPad or back to the Mac version.
Exporting is simple and supports several popular output formats. These include PDF, Word's DOCX format, plain text with or without markdown, and some eBook formats. Like all output formats, regardless of source, there are often errors made. It is always a good idea to review exported documents before sending them out, especially if converting into Microsoft Word format. Combined with the styles of exported documents, Ulysses can certainly export interesting documents. For the writer who does need to export to Word format, a couple of caveats hold. First, use as little markup as possible. If you limit yourself to the italic and bold options when necessary but not much else, you will avoid many problems in the exported document. Second, Ulysses doesn't have options for table layout or page layout for image placement, nor for word wrapping around objects. It does allow image placement, but for layout options you'll need to use a different editor (Adobe In Design or Microsoft Word, for example). Blog writers may find Ulysses handy for blogs, however, because Ulysses uses smart HTML output. It produces nice web pages, most of the time. It does so using CSS and HTML, so if you're not able to put bare files into your web server's filesystem, you may still need to tweak the output. Or, you may need to open the HTML files in a separate editor and copy/paste the HTML directly into your blog's editor using HTML mode.
Unfortunately, if you are a PC or Android user, Ulysses is not available for either platform. Later in this blog series, I will discuss some PC and Android-specific options that mimic some of the Mac or iOS only app capabilities.
All in all, Ulysses is an excellent choice for the author who desires a reasonably straightforward writing tool that also offers well-designed output and mobile editing options. I hope you've found this writer's guide to Ulysses to be informative and helpful, and I look forward to hearing your experiences with this software!