A Writer's Guide To Social Media Management Tools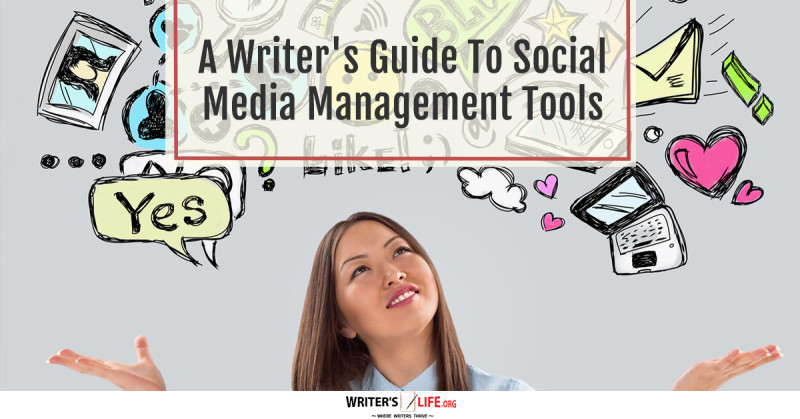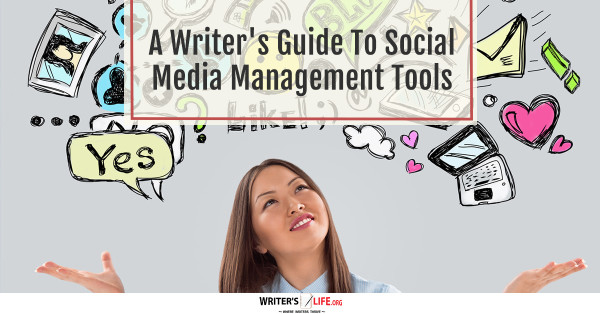 Hello, and welcome back to Writer's Life.org! Today I'll provide you with a writer's guide to social media management tools. Social media is one of the best ways a writer can establish and maintain their Author Brand (yes, you should brand yourself!), as well as a great tool for reaching out to and interacting with fans. It's a great marketing opportunity, and tools I'm going to discuss here will help you keep on top of your social media posts without spending all your time on it.
General Social Media Management Principles
The first thing to keep in mind about these tools: they are designed with a primary goal of freeing up some of your time by automating, scheduling, and managing some of the aspects of your social media life. A second goal is to help you maintain a consistent message across your various social media presences, which doesn't mean they should always be exactly the same. It will save time if you can initially create a single post that you schedule to go to multiple media, but you will also want to edit the scheduled postings to better match the media to which it is being sent. Audience engagement is also a significant reason to use social media, and the tools listed here will make that job much easier.
Some of the specific tools I will discuss shortly have the ability to auto-schedule your posts, meaning the software handles the timing of the post. This is based on several factors, some of which are proprietary to that developer. It can be a handy way to set up your posting schedule, to just let the software decide the best time for each post to go up. All of these tools will allow you to schedule your posts with your own timing. The difference between them is that ones that will auto-schedule do so based on analysis that can be difficult to do yourself. I like the auto-schedule feature, but I don't use it for every posting, and you'll find your own sweet spot I'm sure. Most of them are web-based but offer apps for iOS or for Android to help mobile writers keep their social media networks humming while out and about.
Some Top Tools
Hootsuite
Hootsuite is the biggest and one of the oldest of the bunch, and in many ways is considered the standard against which other tools are measured. It connects with a large number of social media sites directly—including Facebook, Twitter, Linked In, Google+, and Instagram—and has third-party tools available for many others (including YouTube). It can be used to schedule or auto-schedule posts to one or more media, group media together for easy access, and has a dashboard where multiple media streams can be viewed simultaneously. It can be used for free with some limitations, or has paid options as well (with the lowest starting at $9.99/month). The Enterprise level will come in handy when you sell so many books you have to hire a huge staff just to keep your social media under control! It also has analytics, a Publisher feature which can be used as part of your curated content scheduling—by helping you discover and re-tweet or re-post items your audience will find interesting or useful—as well as a calendar feature to view your scheduled posts and move them around. It also features the ability to save Draft postings, which can be very helpful for answering frequently asked questions or sending out oft-repeated posts (such as a "thanks for the mention!" posts).
Buffer
Buffer is a relative newcomer but has attracted quite a user base in only a few years. It offers many of the same features as the others, but adds the ability to add a Pinterest feed (some don't). In many ways it is simpler than others; it is mostly a queuing system for your social media posts, as opposed to say Hootsuite, which is more like a social media aggregator as well as a queuing system. If you are looking to manage the scheduling and queuing of posts rather than have a hub from which you can also view and manage multiple streams, Buffer will probably work better for you than some of the others. It also has a free as well as paid levels; the free version only permits one connected social media, however. If you want to connect to more social media (starting with up to 10 at a time), you'll have to pay a subscription fee (lowest level is a $10/month fee). It also offers some basic link tracking even at the free level, but for analytics, you'll need a subscription.
Sprout Social
Sprout Social offers a more simplified interface than many others of its kind, which may suit certain users better and others not as much. One decided advantage of Sprout Social over most of the other tools is that it has analytics that can also be tied to Google Analytics, so if you use Google's tool Sprout Social may be a good choice for you. It does not offer any free levels and is quite expensive compared to other tools (lowest level is $59/month per user) with a free trial of 30 days available. Sprout Social does offer a feature they refer to as the "All-in-One" inbox, where all of your social media streams are channeled. Some users may find this overwhelming, and others may find it perfectly suits their style.
Tweetdeck
Tweetdeck is different from the other tools here in that it only connects to Twitter, rather than being a multi-site system like the others. If Twitter is your primary (or only) social media network for your Author Brand, this is a really good tool for managing it. It has very good features for filtering and searching for content, which can be very handy for expanding your curated content collection. Tweetdeck is a free service, and can be used in a web browser or as a desktop application.
In conclusion
There are quite a few other tools in this category, but these are the most popular and best reviewed. I hope this writer's guide to social media management tools has been enlightening and informative! As always, leave questions or comments below.