A Guide To Self-Publishing A Children's Book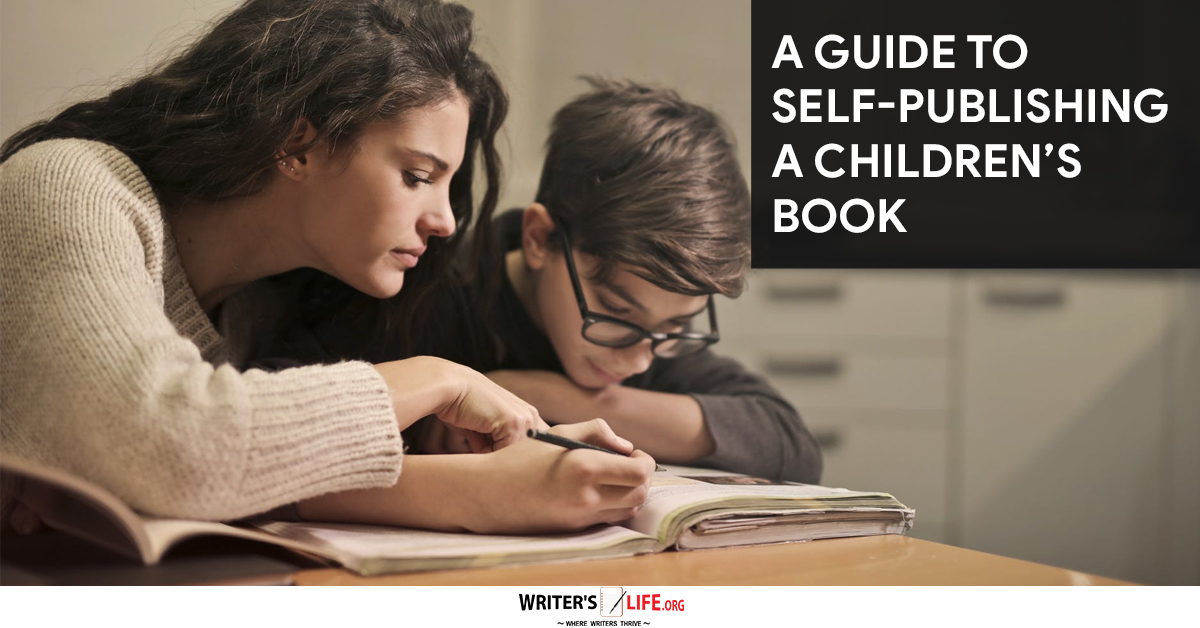 If you need to learn the process of self-publishing a children's book, our tips will help you.
If you are hoping to make your self-published children's book a success, you need to prepare your launch and marketing plan so that you have everything in place to ensure this rolls out seamlessly and that you keep working hard to ensure you boost your book's visibility and get it in front of the right audiences.
So what are some things you can do to help bring your children's book into the world?
Publishing a children's book - our top tips
Take time to do your research
Research is critical if you want to break into the children's book market. While you might have a fantastic idea, it's essential to know what is already out there and understand your target audience and the types of books that are most popular with them. As with any book, the better you know what the audience wants, the more likely you are to write something that appeals to them, so make sure you understand what kind of book your children's book is and what category it would fall under. From here, you can check out the most popular titles in a particular niche or genre and try to ascertain what they have in common. Trends don't have to dictate your work, but you need to consider them if you want to give your book the best chance of success.
Get a good editor
Unless you are a professional editor yourself, you should find a reputable children's book editor to help get your manuscript in ship shape. Before you do, you should work the script yourself and go through several rounds of edits before handing it over to the professional. By the time you are ready to do so, you should be sure that your book has a clear story that will engage younger readers, that there are distinct and unique characters, that the language is appropriate for your target age range, and that there are no grammatical or spelling errors. Doing this will mean you can spend your budget on an editor who will give you valuable insights and use their expertise to make your book shine.
Test your book
Before you publish, why not try your book out with both parents and children to get some feedback? This way, you can refine and rework your story and iron out any areas of confusion or questions before it's too late.
Hire an illustrator
Not all children's books have illustrations alongside them, but ones aimed at younger readers are often accompanied by beautiful, arresting images that will bring the story to life. A good illustrator will understand your vision and is someone you can work well with to ensure that they get this right. To help them be clear on your ideas and have examples of the types of illustrations you admire from other published works. Get an illustrator with experience and a good reputation.
Figure out the typesetting
You need the layout and interior of your book to captivate and engage your audience. Spend some time playing with the typeface, the margin size, and the book's layout design to ensure that every element works with, rather than against, your story.
Discover your distribution method
You need to decide whether you are selling in print or just as an ebook and whether you'll print on demand or in bulk. For children's books, the general consensus seems to be that print it best (less screen time is always viewed as a good thing), and so you'll need to think about getting an ISBN and which distribution channels to use.
Plan and execute your marketing campaign
Your marketing campaign should be planned well in advance of your launch date and should cover the lead to launch as well as what you'll be focusing on to keep momentum up after the big day. A thorough and well-planned marketing campaign is what will ensure your book gets seen by the right readers and could even create a snowball effect. So make sure you boost your book's exposure by taking the time to strategically plan lots of campaigns and identify marketing opportunities to make those book sales soar!
So now you know all about publishing a children's book, why not learn more about children's book publishers to submit to?
Get A Free Writer's Toolkit By Visiting http://www.writerslife.org/gid