3 Big Mistakes That Blogging "Experts" Make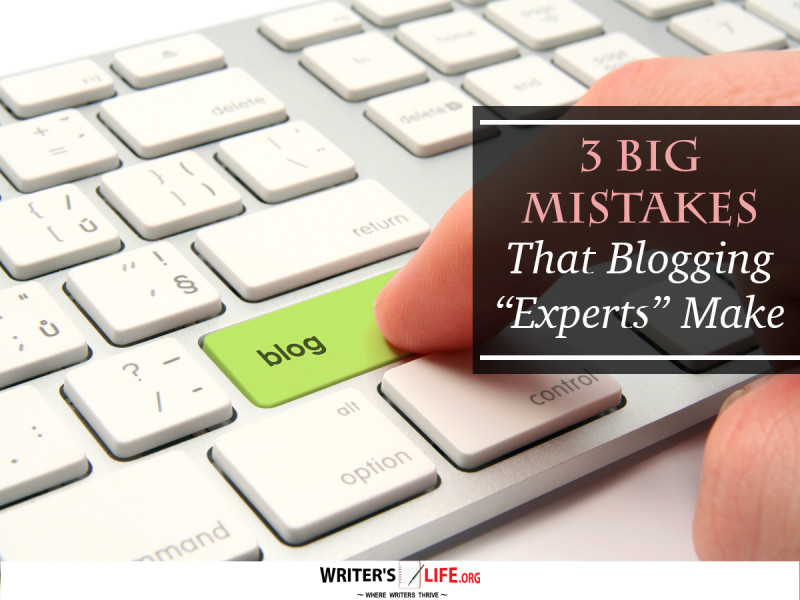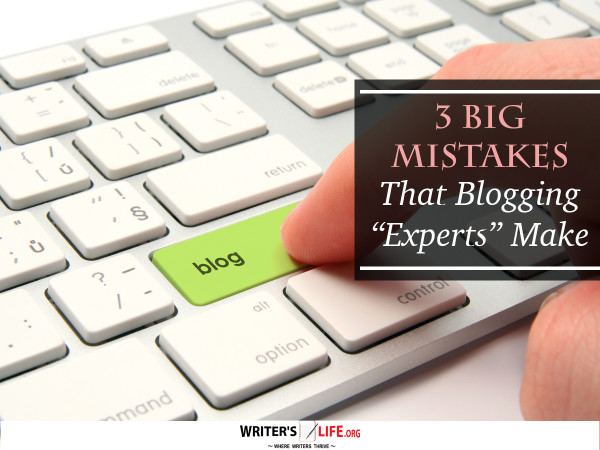 Share, Pin or Retweet If You Like Writing!
There are plenty of things that hack me off other blogging experts, especially when they're established bloggers who really should know better. When I start to see a lot of it, I know it's time to switch off the computer, watch some Burn Notice and eat some Jaffa Cakes.  But today, for your entertainment, I've decided to write a post. It will probably be dripping with sarcasm, so bare this in mind as you read.
1. Writing about how to get comments on your blog.
Don't ever, ever write this post unless you are prepared to sell your own mother to get comments. Nothing makes me cringe more that reading a post on how to get comments on your blog and it only has 3 comments on it. You advice sucks and you do not look like a blogging expert. If I were you, I'd unpublish that post right now.
If you decide to write a post on how to get more comments, make sure you have plenty of comments on it. If you are not prepared to get the comments to justify what you are saying, don't write the post. Your area of blogging expertise isn't in networking and building community, so don't pretend that it is. Let. It. Go.
2. Saying you're an expert in something and your blog says otherwise
I'm a member of a lot of Facebook groups and every now and then someone raves about someone. Says they're a WordPress expert or better still a blogging expert, and you think great! someone I can really talk to about WordPress and blogging. You visit their site to find not only are they publishing spam comments, they're replying to them. Not once, several hundred times. They're such an expert they cannot tell the difference between spam and real comments. You'd think after several hundred "my brother told me about your blog" comments they'd catch on, but no, they haven't.
I could make a whole heap of excuses for them, y'know… they're too busy… but I get a lot of traffic here and I manage my spam okay. Due to 6 months of technical issues I struggle to reply to comments, but I've never hid that fact, or pretended to be perfect. That said, not replying to comments on your own site isn't the same as replying to spam; that's a whole new league of blogging stupidity.
Thinking of getting a career as a full-time expert blogger?  If so you might find The Get Paid to Write course CLICK HERE! that Writers Life offers to be invaluable as it will teach you how to become a skilled, sought-after guru who makes a good living.
3. Uncategorized.
Oh yes, I really have saved the best for last. This one word signals to the world you are not a blogging expert and are never likely to be. It takes 3 minutes, or less,  to change from uncategorized to random/blog/something really funny. But you've kept uncategorized and it shows you up.
I'm not the only one who thinks like this, so your so called peers are now looking down on you and you won't get back up. Sorry.
Every blogger's journey is different.
We all learn in different ways, have different techniques and get different results. My advice to you is simple – stick with what you know best and do that. Blogging is a huge niche, and there is plenty to go round for everyone. If you're crap at getting comments, don't write about them. Can't get hundreds of tweets on a post? Don't write about how to get social traffic. Blog as slow as hell? Don't write about how to have a superfast WP site. Don't write about these things until you overcome them.
Write about your strengths, show your blogging expertise and use it to attract clients.
The world is an abundant place, so don't try to be something you're not. Don't pretend, there really is no need to. What you have experienced and can replicate for your clients is enough.
Having a bit of trouble keeping up with your blogging deadlines? Luckily, the Writers Life creative team has put together a product called The Get It Done, Writer's Toolkit.  This is an ebook/CD combo set that can teach you how to overcome writer's block and procrastination. You will learn how to stop stalling and start brainstorming money-making ideas for your blog.
This post by Sarah Arrow was originally published with the title Blogging Expert? 3 things that say you're not at http://www.sarkemedia.com/blogging-expert/