Why Being Super Organised Will Help Your Freelance Writing Career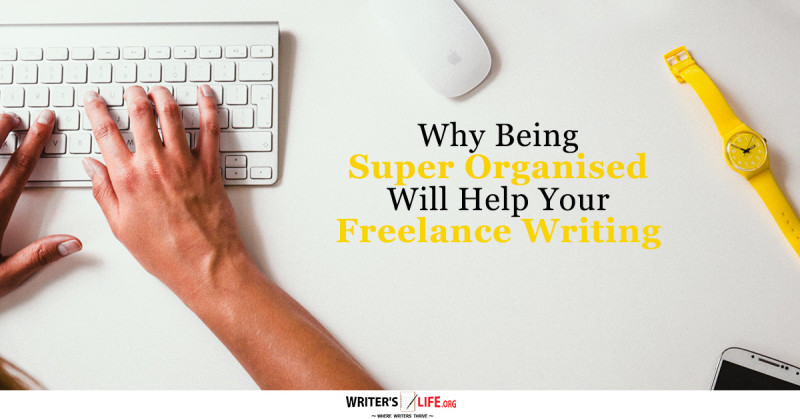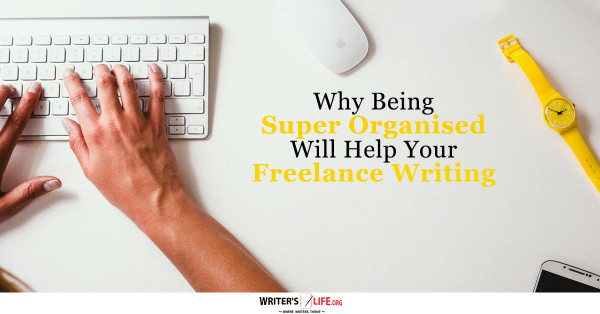 Writers are usually thought of as being rather disorganised creatures, creative messes whose imaginations and genius must be allowed to run free, and they therefore have little need for time-keeping, organisation, filing systems, and so on.
However, if you are determined to have a serious freelance writing career you will find that organisation and self-discipline are imperative if you want to keep on top of your work, meet your deadlines and have a lucrative and rewarding career.
Being a freelance writer is a fantastic position, it gives you the freedom to set your own hours, work for who you want, as and when you want, do it from anywhere in the world, and meet a huge range of exciting, interesting people. However, while this is all true, in order to be successful you must be constantly working to market and promote yourself, writing pitches to editors, managing your finances and being your own personal secretary too.
This may all seem like too much hard work, but the good news is if you put slick systems in place right from the outset, these tasks don't need to be time-consuming or laborious.
Here are 5 systems that are essential for every freelance writing business.
A Client Communication System
Communicating efficiently and effectively with clients is key. You need to be able to reach out to potential clients, send pitches and proposals, and communicate with those that have hired you throughout. Making sure your client communication process is systemised and seamless is so helpful. Create a checklist of everything you need to do i.e. send inquiries, follow up, send reminder emails, send your first draft, have that draft approved, send invoices, receive payments and so on. Having a checklist will help you keep track of where you are with every project and therefore enable you to stay ahead of the game.
An Accounting System
If you are making money as a freelance writer you need to keep track of your finances. Understanding exactly what is coming in as well as your outgoings will make it so much easier to do your tax return at the end of the year and save you making any costly mistakes too. There are plenty of inexpensive accounting systems that you can purchase to help you. If you don't want to do that you could hire an accountant, or set up your own system - whatever works for you.
A Relationship Building System
Building strong relationships within the industry is essential if you want your freelance writing business to flourish. The better you are at doing this the more likely you are to be able to get better gigs and make more money.
Create a system where you can track your communication with every potential client or lead - this will help you to nurture and develop these relationships, and means you are less likely to let communication  drop off with someone who could be potentially useful to your business.
A Marketing System
Marketing is another key aspect of your business. Without marketing properly no one will be able to find you. Marketing successfully will ensure you are always finding new leads for your business. Keeping organised with systems to track your different marketing strategies and how successful they are will allow you to fine tune your marketing so you are only spending time on what works best for you.
An administration system
Admin tasks are often the most dreaded when it comes to managing your freelance writing business. However making sure you have systems to manage your emails, files, letters and tasks will ensure you remain totally organised and your business runs like a finely oiled machine!
By implementing the above systems your day to day business management and working life will become so much easier, and you'll actually end up with more free time to concentrate on what you truly love.
Start by working on your business management for 30 minutes a day, and see how much easier your life can be!