Want To Be A Freelance Writer? Move To One Of These Great Cities!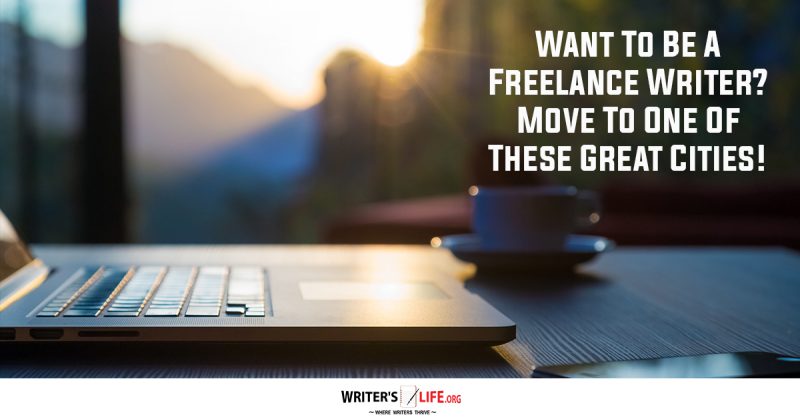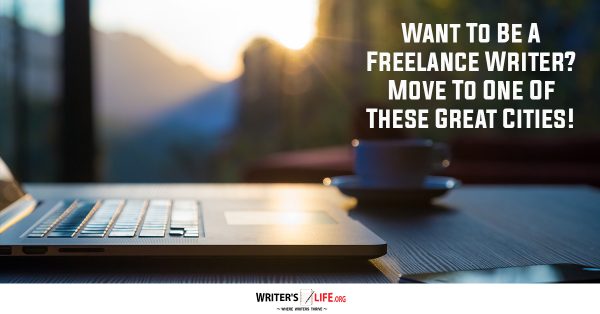 There are many fantastic perks to being a freelance writer. Being your own boss and managing your own hours is pretty cool. One of the greatest things, however, is being able to work from literally anywhere in the world. Armed with your trusty laptop and an internet connection and you can set up a writing workstation wherever you like.
Being a freelance writer, however, isn't wholly responsibility free. Everyone needs to have a roof over their heads and enough money to pay the bills. While there is plenty of work out there for freelance writers it's hard to have a steady income, to be able to predict your future earnings and to avoid inevitable quiet periods where you aren't earning as much.
With this in mind, it's important to think about the best places to work as a freelance writer. Choose somewhere where the cost of living is too high, and you might find yourself always worrying about where the next pay cheque is going to come from and whether you'll definitely be able to pay all your bills.
Some cities are ideal for freelance writers, where the cost of living is low, but the city itself is vibrant, exciting and full of opportunity. So if you are feeling ready for a new adventure, why not relocate to one of these great cities?
Chiang Mai, Thailand
Chiang Mai is situated in northern Thailand and is a popular tourist destination as well as amongst those who want to settle and work there. You'll find a great community of foreigners in town, a friendly and welcoming atmosphere and plenty of other writers, notably travel bloggers to share ideas and inspiration with. Regarding living costs, rent and bills are incredibly cheap, food is next to nothing too, so it's a great place for freelance writers who are just starting out and want to live a decent lifestyle without having to worry too much about what they are earning.
Berlin, Germany
While far from being the cheapest places to live in, Berlin's rent price is surprisingly more affordable than some of it's neighbouring European cities. Besides, it's worth it for the vibrancy, culture and electric atmosphere of the German capital. You'll never be short of inspiration and ideas when living and working in Berlin!
Tel Aviv, Israel
Tel Aviv is a city that has changed so much in the past few years it's hardly recognisable. This sunny city now attracts people from all over due to its hip atmosphere and buzzing streets. In Tel Aviv, you can take advantage of free health insurance which is a huge draw, and there are so many cafes, and co-working spaces full of friendly freelancers that it feels like a positive place to try and start up a freelance writing career.
Mumbai, India
Mumbai is a pretty city packed with little-cobbled streets, boutique shops and restaurants. There is nothing quite like the atmosphere in India for inspiration, and the cost of living is extremely low. Over the past few years, Mumbai has become an increasingly popular tourist destination, and restoration of colonial-era buildings has given it an artistic and cultured feel that is perfect for creative types.
Lusaka, Zambia
If you are feeling particularly adventurous head to Lusaka, Zambia, where you can find inspiration amongst the thousands of miles of woodlands and floodplains, the exotic wildlife and the stunning scenery. The cost of living here is also extremely cheap so you can reconnect with your wild side without having to worry about how to pay the bills!
So, if you are feeling adventurous and want to start your freelance writing career by pushing your boundaries, having countless new experiences and lapping up the culture and atmosphere of a brand new, writer-friendly city that won't break the bank, why not bite the bullet and head to one of these amazing, creative and affordable cities?