Top 10 Blogs for Writers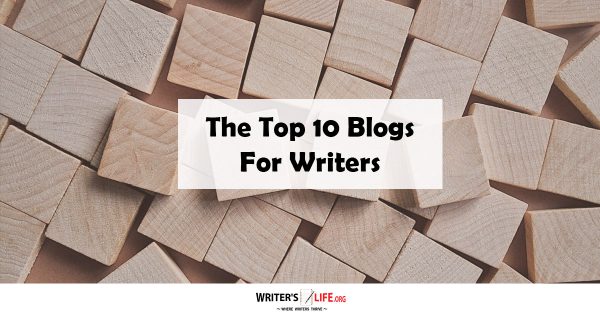 When it comes to writing there is so much to learn. Whether just starting or an old pro, we can all use some advice from time to time, and what better way to get it than through informative and entertaining writing blogs?
Here are 10 of the best.
Not to toot our own horn but as blogs for writer's go, we don't think we are too bad! On our website, you can find so much information, broken down into short, no-nonsense blog posts that cover a vast variety of topics to help writers. Learn how to avoid common mistakes, how to pitch ideas to agents, how to come up with fresh content, how to find great paid writing gigs and so much more!
The Write Life is a must-read for any writer looking to learn more about the craft. Their mission is to keep writing fun, while also teaching valuable lessons to help writers at any level continue their journey and get to where they want to be.
Writer's Digest is a fantastic source for writers and has a massive library of articles broken down by writing genre, writing goal or writing level so you can find the information you want quickly and easily.
This is an excellent writing blog by Geoff Goins - who is pretty much an expert on everything writing-related. His posts are ideal for those looking for fantastic writing resources covering a range of topics.
The Writer's & Artists Yearbook is considered the 'bible' of writing by many, and their blog is also well worth a look too. They have useful articles on many topics such as preparing your manuscript for submission and what to do after your work has been published.
The Positive Writer is precisely that - a man on a mission to keep writers feeling confident and upbeat about their work. This blog is full of informative yet motivating pieces to ensure writers move in the right direction.
The Creative Penn is written by aptly named Joanna Penn, and she has lots of wise things to say on a number of topics covering the big questions such as how to write a novel, and how to make a living from your writing.
The blog at Live, Write Thrive combines their own thoughts with great guest posts from writers who share their wisdom and experience with their peers.
The Renegade Writer is managed by two journalists who are experienced veterans when it comes to the writing game. They've published a couple of great books, and keep writers up to date on all things writing-related in their easy to read blog.
10 Helping Writers Become Authors
Award-winning author K.M. Weiland is the brains behind this insightful blog that gives practical advice to writers who want to learn, grow and ultimately find success in what they do.
So next time you are looking for some great tips, useful links, and solid writing advice, check out these blogs for all the latest on how to improve your writing, boost your creativity and increase your chances of getting published.