The Best Dictionaries For Writers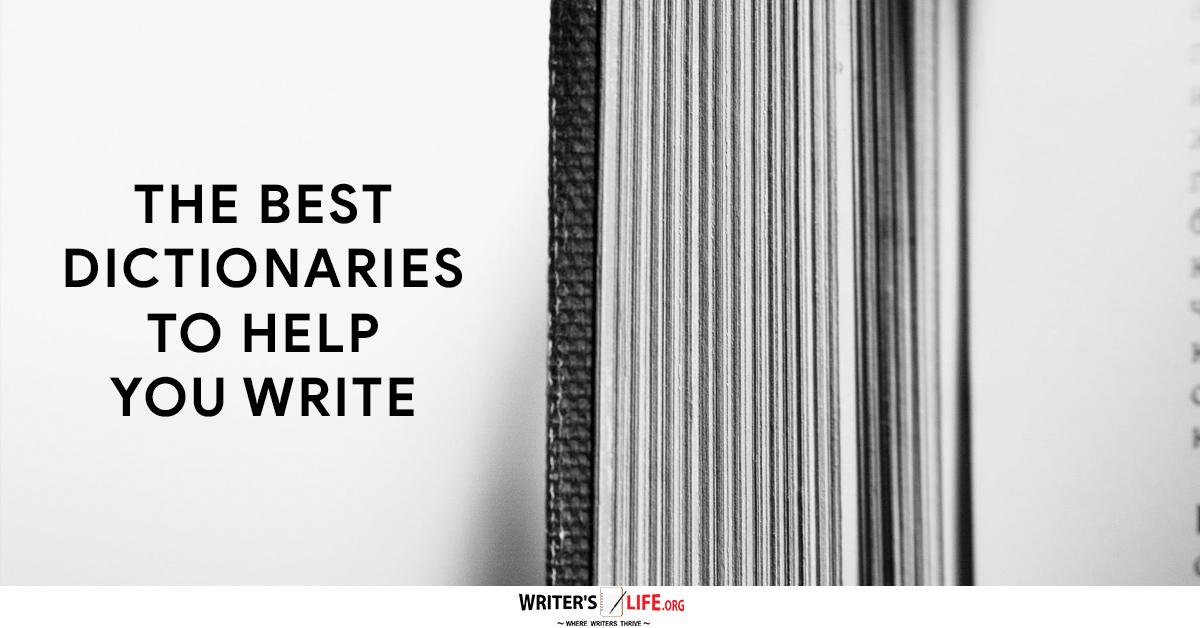 Writers love using language and discovering the best dictionaries for writers can help them to master it.
Dictionaries For Writers - Why Are They Important?
Having a way with words and knowledge of which words to use and when is what helps us to craft exciting and engaging stories. Writing is a skill. While there are those who have natural talent, it's also something to be worked at and improved upon over time. Learning how to position words together so that they flow and paint a picture and conjure up imagery, is crucial. Dictionaries can help writers learn new languages. They can help them better understand the origins and meanings of words. Dictionaries can help us gather a huge bank of words from which to create our stories. 
Thanks to the internet, you know don't have to have an actual physical dictionary to hand every time you are feeling a bit lost for words. Instead, there are some truly brilliant online dictionaries we can turn to. Ones that no only help us decipher the meanings and spellings of words but also help us find alternatives too. 
So with that in mind, here are some of the top online dictionaries for writers that you can use to help you write.
Grammarly
Grammarly takes the top spot because of its ease of use and many handy features. While there is a free, basic version, the paid version is inexpensive and incredibly useful to writers at all stages of the process. You can pop anything you've written in Grammarly and they'll highlight any mistakes (spelling, punctuation, and grammar). Grammarly also has fantastic features such as pointing out to you when you've overused words, highlighting any sentences written in the past tense, suggesting alternative words to replace overused ones, and it even has a plagiarism checker too. 
The Free Dictionary
The Free Dictionary is another fantastic resource that can be used as a one-stop shop for writers. It's great who need some help with their word choices. You can use its in-built thesaurus, perform Wikipedia searches, and discover acronyms and idioms. If you want to practice your language skills you can play one of its word builder games or try to complete its challenging word searches. 
Google Translate
Google translate is an excellent dictionary that is perfect for those who like to set their stories in foreign lands. This site does what it says on the tin. It will translate words and phrases you type in into any language you desire, and vice versa. It has speech translation and text-in-image translation features too. 
Wordnik
Wordnik is a not-for-profit organization that is fantastic if you are looking for an up-to-date resource of all the words in the English language. It provides lots of definitions for each word. Each definition is ranked based on its usefulness. You can also choose to hear audio definitions for each word too. 
Urban Dictionary
Urban Dictionary is a fantastic, funny, and clever dictionary that gives users access to lots of funny phrases. All the strange, unusual colloquial, and slang terms that are used in different scenarios are on here. If you are searching for clever puns or slang words, this is an invaluable resource. 
Merriam-Webster
The Merriam-Webster site is not only a trusted and well-respected dictionary but also a thriving online community. You can discover a new language and get inspired by writing at the same time. 
BrainyQuote
Finally, BrainyQuote is a brilliant site to find inspiring, clever, and downright funny quotes from a huge range of people. There is a quote of the day section and you can even enter your own quote. If you want to be inspired by interesting, insightful, and witty things that people say, BrainyQuote is the site for you. 
If you want to boost your writing skills, take the time to refer to the above dictionaries for writers as you do. Make it part of your learning process and you'll soon find that you have a naturally improved love of language and are rarely lost for words again!
Now you know about the best dictionaries for writers, why not learn some fun facts about the English language?
Get A Free Writer's Toolkit By Visiting https://writerslife.org/gid