Why It Pays To Be Business-Minded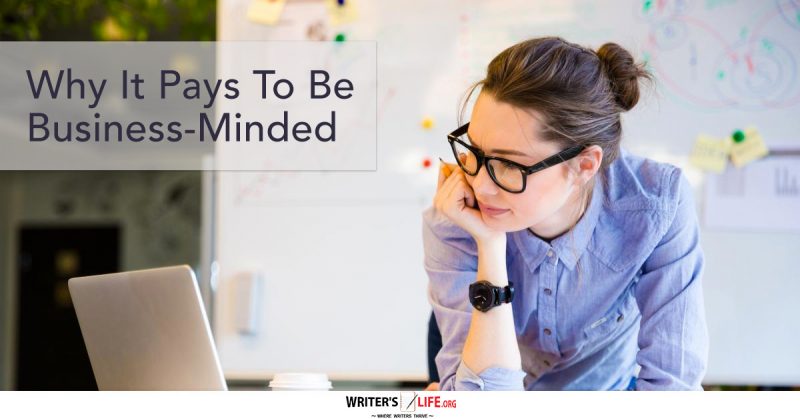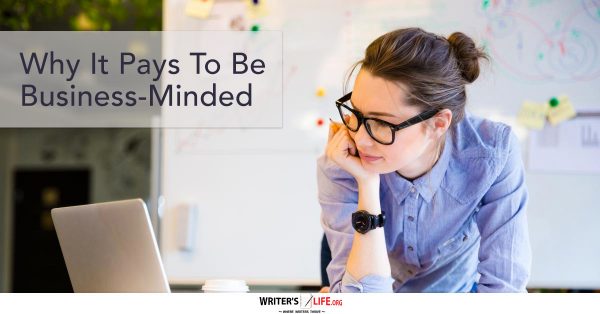 If it's time you took yourself and your writing career seriously then it's time to get your head out of the clouds. Yes it may be beautiful up there, and where all your most imaginative, creative ideas come from, but without dipping into the business world from time to time it's going to be pretty difficult to make a success of yourself.
The idea of making a business plan for your writing might make you cringe but doing so can give you direction, cement your goals and aspirations and give you the building blocks needed to make them come true.
Now is the time to stop resisting the idea that you can avoid the tedium of admin, of strategy and marketing and all the other corporate things that you need to do, and be, as a modern author.
A solid and strategic plan in place will be your guide which demonstrates what you hope to accomplish and how you plan to get there, as well as what it will mean to you financially if you do.
Being business-minded about your writing will help you clearly visualise what you want from your writing career. It will help you become specific. Rather than having a vague aspiration to be published someday it will help you define clear actions, prioritise those actions and understand exactly what you need to get them done.
Writing a business plan will help you to gain clarity on what exactly you need to do in order to succeed. It is so easy to get distracted, and waste time and energy focusing on things that don't help us move forward. A solid business plan will mean writers can solely focus on these actions which will help them to reach their goals.
Being business minded will also help writers to stay ahead of the game. If you know you'll need a certain amount of money in order to do something, for example, pay a professional book designer to design your cover you will be aware of that expense, know when you will need to have the money and therefore you can plan for that expenditure well in advance.
You will also be far more organised, you can plan ahead for your book launch, integrate a marketing plan and manage your time -thus making you a far more productive writer, and this way you won't let things get on top of you or spiral out of control.
When writing a business plan there are certain things you should consider:
What is your mission statement? Spend a moment thinking about why you write and what you hope to deliver and achieve through your writing and what unique things you bring to the table.
Who is your target audience? Be clear about who you wish to reach through your writing and how you intend to reach them.
What is your author brand? Every business has a brand - what's yours? Think about your message, what you want readers to experience when they connect with you, what purpose you have or the message you are trying to convey.
What are your goals? Be very clear about what you want to achieve and make sure that you are willing to do what it takes to succeed. Goals should be actionable and measurable so bear this in mind when you are thinking of yours.
Timing - if applicable you should be able to come up with a comprehensive schedule to stick to. Include everything from the number of words you will write in a day and when to release your book to how you'll manage your social media accounts.
Competitor research - who are your main competitors? Find novelists, authors and influencers who you can identify with and see what they are doing - how are they engaging with their readers?
Finances - can you afford to invest the money needed for your writing business to be successful? Be specific with your costs and if necessary save the money you need before you put your business plan in action.
Being business minded and creating a solid business plan for your writing can really pay off. It may not be your favourite task, but remember, your business plan can be developed over time, it may feel like a little overwhelming at first but even getting down the basics will help you feel more clear and confident, ready and able to achieve what you have set out to achieve!