Merging Your Fiction Writing With Real Life Experiences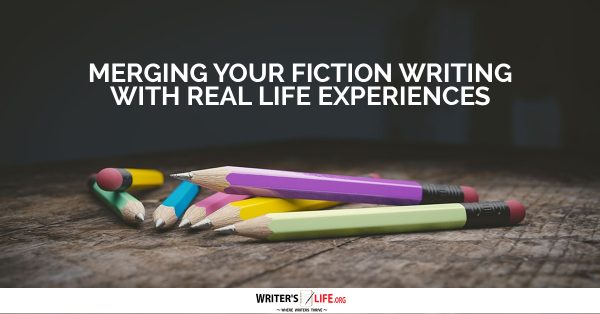 We are always told to 'write what we know' but what does that really mean? If you don't have any desire to write an autobiography or can't see how a book about your everyday experiences or the past is going to knock the socks off your reader, how do you use what you know, what you have experienced, and what you are passionate about, in your writing work?
Keep your eyes open
Magical, unusual, beautiful and horrifying things happen all around us all the time. Keep your eyes and ears open to them and soon you'll start to notice things that you can use in your writing to make it more believable, exciting and unique. Next time you go for a walk or sit on a bus, really look at everything, immerse yourself in the moment - and make sure you bring a notebook so you can capture everything that strikes you there and then.
Say yes to more things
It's hard to have real life experiences worth writing about if you never do anything or go anywhere. Sitting inside on your sofa or staring for hours on end on your computer screen will get you nowhere. So make a real effort to be a yes person and you'll find your life becomes richer, more exciting and more unusual - all of which are excellent fuel for a great story.
Be brave
Doing things that push you, that take you outside your comfort zone and that scare you a little will help you find inspiration in your real life experiences. Those things that make us nervous, make our palms a little sweaty, make us get butterflies are usually the things that make for good stories. So the more you are willing to take a leap of faith and to have the courage to simply go for it, the more fuel you will have to merge these experiences into your work.
Talk to people
OK so you might not have a great many stories of your own, but the more you talk to people the more you will learn about them, their lives and the tales they have to tell. You never know when someone might tell you something beautiful, interesting or hilarious so always open yourself up to people of all ages and from all backgrounds. Learn what you can from the. Gather stories and use them to influence your work. The more people you meet the more likely you are to find those with great stories and can use them as the basis for many of your rich and interesting characters too.
Research your past
Talk to your relatives about your history, ask them to share their stories and really explore your memories of what it was like growing up. The places you've lived in, the holidays you went on as a child, how you felt on your first day at school. You have a whole life's worth of experiences in your past, so take your time to think of them and see how they could influence your writing.
Immersing your real life experiences in with your creative writing can be a wonderful way to explore your past, to really get in tune with the world, and to create some meaningful, beautiful, real writing that feels true to you and will connect deeply with your readers.
So next time you sit down to write, think about how you can use your past, your present and the people you meet each day to help make your writing even more special and unique!