What Makes A Great Book Cover?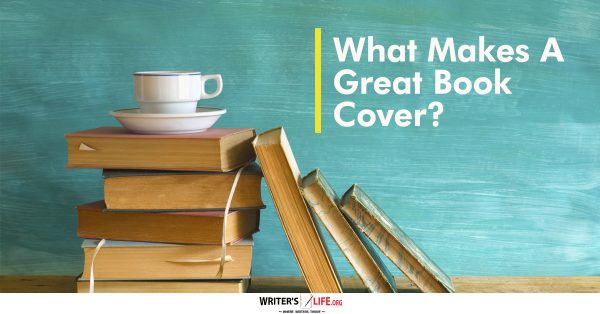 When it comes to self-publishing one of the most important (and exciting) decisions you'll have to make is what to do about your book cover.
I can't underestimate how crucial it is to put serious time and thought into considering how you want your book cover to be. No matter how incredible your story is, the number one thing that is going to initially attract potential readers is your book cover - it's a book's number one marketing tool.
Think about what attracts you to a book, you first need to notice it, it needs to stand out, be eye-catching and also tell its own story. A book cover must intrigue and excite. If yours can do that then you've passed the first hurdle of getting someone to buy your book.
Now the most important thing to stress is that unless you are a designer or completely at ease with programmes such as Photoshop, and know how to design a cover in the specific format/ dimensions that are necessary, it really is better to leave designing your book cover to the professionals.
There are plenty of reputable book cover designers out there, and just because you are handing this responsibility over to them doesn't mean you won't get a say or be able to share your ideas and explain how you would like the cover to be.
The first thing to do is to check out the competition, head to a local bookstore and browse the books there, paying particular attention to the ones in your genre. What do you like and dislike about the books your see there? Make notes and take pictures of your favourites. It's also a good idea to kill two birds with one stone and look at how they have outlined their stories on the back cover - the more you research and understand how to summarise your story and make it sound intriguing and enticing in just a paragraph or two, the better chance you have of really getting across what your book is about.
So what are the elements that make a good book cover?
Clear font
Make sure the title of your book is in a font that is clear and easy to read, your title should also be big enough that people can read it easily without having to pick up the book to see what it says. Your author name can be more discreet - when you are famous it's a good idea to make your name bigger too so people can easily identify the author - until then however just have your name clearly stated on the book, but don't make it so large that it dominates. Don't use more than two different fonts on your cover as this will also be distracting
Eye-catching images
Your book cover should include images that grab the readers attention. Try to be surprising, creative, and unique. Don't use cheap clip art or your personal artwork (unless you happen to be an incredible artist) - doing so will make your book immediately seem unprofessional which is very off-putting to readers.
Stay true to the story
Your book cover should instantly give a sense of what readers can expect from the story inside. Make sure that you carefully think about what you want your cover to portray. If it's a mystery, make it seem mysterious, if it's a horror make it dark and foreboding, if it's a romance keep it light and whimsical. You need to attract the right kind of reader and first impressions count so make sure your cover makes it clear what kind of book yours is.
Making decisions about your book cover is an exciting time, but it is crucial to the success of your book that you don't take these decisions lightly. Take your time, get second opinions and make sure you are completely happy with your book cover design before you finalise anything, as once you sign off on it there is no going back!