Indie Authors – Don't Make These Mistakes!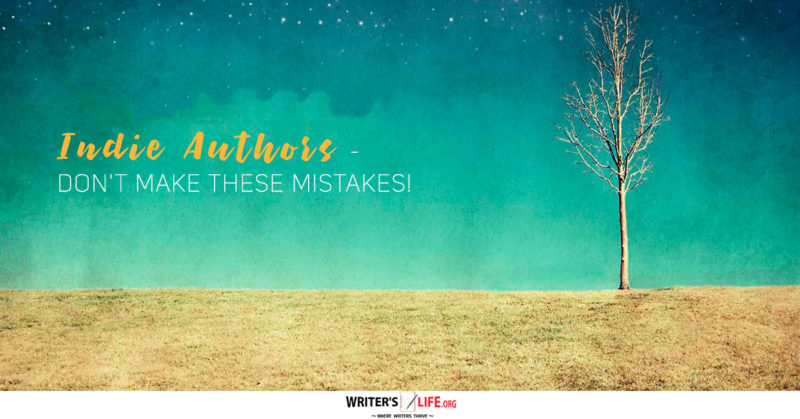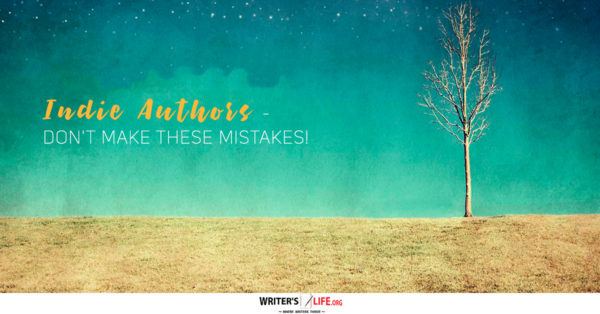 Being an independent author takes courage and determination, and the rise of Indie Author  has been truly spectacular by putting the power back in the writer's hands.
Where before you had to be a heady combination of exceptional and lucky to get published, now good old fashioned hard graft just might do it. If you are willing to put the time and work in and give your all to your book publishing project, you may just get the results you've been dreaming of.
However, let's face it, most of us are pretty new to the whole publishing world, and are pretty clueless when it comes to the do's and don't's of taking control of our work.
It's fair to say that most independent authors, when they first start out on their self-publishing journey do end up making a fair few mistakes.
This isn't necessarily a bad thing. Mistakes are just lessons learned and the more you make, the more you'll understand about the whole process. However, saying that there are lots of things to consider and some rules and values that are a good idea to set for yourself in order to keep you on the straight and narrow.
Let's take a look at some of them.
Forgetting to research you reader, your genre, and stay true to yourself
Self-publishing has given authors a fantastic opportunity to get their work out there into the world for all to see. There are so many rules around the way one 'should' write, the restrictions of the genres we write in, and the expectations of our readers. It is good to understand them as much as possible.
For example, if you have written a romance novel, research your audience, find out what they want and what they expect from you. That's not to say you shouldn't give them any credit however. We are sometimes led to believe that if we dare think outside the box in terms of genre or try breaking some of the rules, our readers will run screaming into the night.
Believe it or not, sometimes change is embraced, celebrated even.
If you truly believe in your story and changing it will feel like you are selling out, then don't do it. Be true to yourself - that's the most important thing.
Thiking you can do it all by yourself
If you don't get a professional editor and designer to help you, chances are your book is going to look pretty shabby against the competition. You wouldn't buy a dress with a hole in it, so why should your readers buy your book if it is full of glaring mistakes and inconsistencies?
If you care about your book and want to be build up a fanbase, then get the cover designed by someone who knows what they are doing, and get an editor to, at the very least, weed out any spelling mistakes and inconsistencies.
Printing loads of copies of your book without a distribution deal in place.
If you are an unknown author chances are you aren't going to be living in a castle and eating caviar for breakfast (pardon me if I am wrong). So don't pour every last penny into buying thousands of copies of your book if you haven't got anyone lined up to buy them. You'll just end up with no money, low self-esteem and a lot less space in your house. Order a handful of copies to give out, but that's it. Remember, while bulk printing runs may seem cheaper you'll probably lose out in the long run,
Giving up after your first book
Did you know that most authors find much greater success on releasing their second novel? Well, it's true. Think about it this way. So many people dream of writing a book and yet most people don't. If you already have done, you are already miles ahead of those would-be authors who simply can't find the time or energy to write their stories. Now think about all those writers who stop after their first novel, especially if it doesn't do very well? Let me tell you; it's a lot. If you persevere, you are constantly knocking out the competition, and you'll only get better with time too. Just keep writing, keep focusing on your dreams and you will get there. So don't give up.
The are some of the most common mistakes new Indie Authors can make, what other advice can you share? We'd love to hear from you!