Author Partners – How To Partner With Authors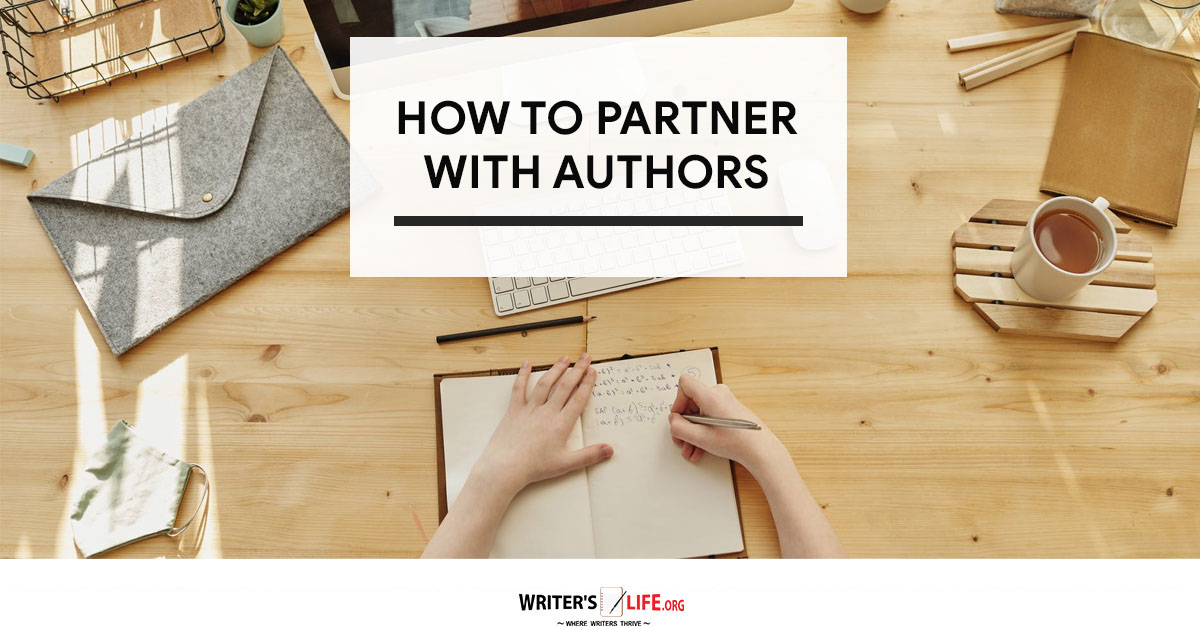 Finding author partners to write your next book with could be an excellent strategy - read on to find out how!

If you are looking for a smart, long term marketing strategy to boost your book sales, partnering with another author could be an excellent choice.
Building relationships with your fellow writers has many benefits. If you find an author whose work complements your own, teaming up with them means you can promote one another's work, lean on each other for advice and support, critique each other, share your email lists, and even embark on a joint writing project together.
Learning how to find the right kind of author, as well as the best strategies to help build mutually beneficial relationships, is important. Here you can learn some of the most effective ways to do this.
Author partners - Finding the right writers
When searching for an author to partner with, you should think about several factors.
How well known are they?
How influential are they?
What is their general personality like?
By considering the above, you can make a list of authors that not only will help boost your own profile but also ones that you know you will genuinely get along with too!
Now you have a good idea of who to look for; you need to understand where to look for them. Here are some great places to start:
Where to look for your next author partners
Local author groups or writing groups. A quick Google search should pull up local results where you can find writers within your vicinity. You can also search for writers that write specifically in the same genre as you.
meetup.com is also a useful site as this allows you to search for those with similar interests to share your passions and help one another.
Lastly, you can head to online critique groups. There are lots of different sites where you can upload your work and have others critique it. Some you have to pay for, though there are lots of free options too. Here you can critique one another's work and build relationships with other writers and then decide whether you want to form a partnership from there. Some useful online groups out there include:
Critique Circle
Scribophile
The Write Practice
Again, a quick Google search will bring up a more exhaustive list to choose from. 
How to persuade them to work with you
Of course, one of the essential parts of finding an author partner is persuading them to want to partner with you! The best approach is to be enthusiastic but not fawning and open and honest about your ideas and what kind of commitment you are looking for. The more authentic and genuine you are, the better your chance of finding a great partner and forming a fruitful and productive partnership with them.
To make contact, you can sign up for their email list and respond thoughtfully to their emails. Replying makes you noticeable; it shows that you are genuinely interested and have taken the time to find out about them - that goes a long way. You can also follow them on social media and like and share and comment on their posts. You could also volunteer to join their launch team or advanced review team - by doing them a favor they are far more likely to remember you and respond in kind. 
Are you ready to partner up?
The above steps can help you discover what kind of writers you should look for to partner with and help you get noticed by those authors. However, building a meaningful relationship or friendship is down to you putting the time, effort, and energy into doing so, but if you are willing, the benefits to your work and writing life, in general, could be real game-changers.
So now you've learned about author partners, why not discover more about joining a writing group?