How To Kickstart Your Writing Career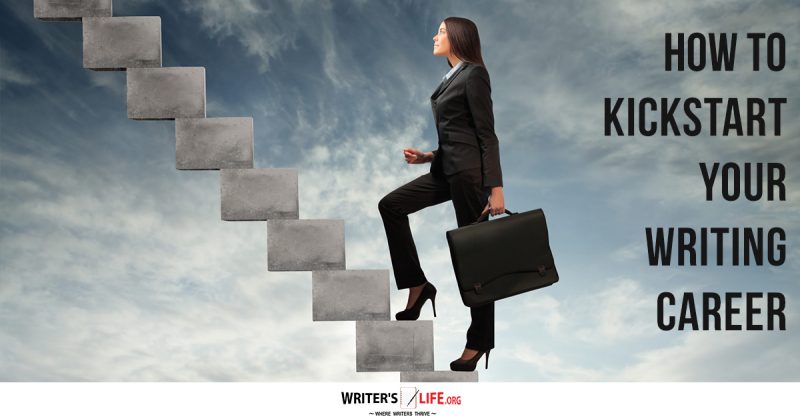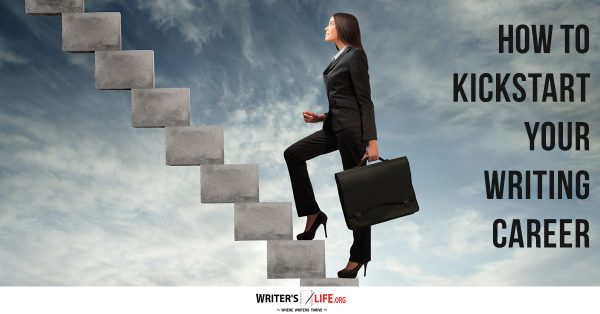 When the start of a new year comes around, many people look for ways to positively change their lives. A new year signifies a time to start afresh, to break bad habits, to follow one's dreams. For writers, it is the perfect time to assess how they are doing and where they want to be and to put in place solid foundations for having a productive and successful writing year.
It may be that 2017 is the year you have decided to try to focus on your writing career, or you may have been writing for several years but now is the time you are going to give it your all. Whatever the reason, if you have decided now is the time to kickstart your writing career, here is how to go about it.
Build up your portfolio
Now usually we hate the idea of writers being asked to do something for nothing, but if you are a true newbie to the business, there is nothing wrong with starting as an intern or volunteering to write some pieces for free in return for excellent recommendations and potential future work. Writers need a good portfolio of work and a few well-known clients who will happily sing their praises to be taken seriously and considered for better-paid jobs, so be prepared to start small and work your way up.
Get published wherever you can
If you want to see your work in print, then be open to a range of publications. You might have your sights set on seeing your article in a well-known publication or your story published by a top publisher, but in reality, the market is hugely competitive and until you write that breakthrough piece it's a good idea to keep your options open. There are a huge number of publications out there be it newspapers, entertainment magazines, trade magazines, blogs and websites and much more. Explore all your options, and you stand a much better chance of seeing your piece out there and building your readership.
Get blogging
Blogging is hugely helpful to writers looking to kickstart their career. You might not get paid for it at first, but write a blog that captures the attention of readers and soon you could have advertisers clamouring to advertise on your site, as well as other writers willing to pay to feature their work on your blog or guest blog for you. You can also look into guest blogging on well-known sites that fit your niche - get your name out there and soon you'll start to have success in your own right.
Join a writing group
Joining a writing group or applying for a writing course is a great way to keep you motivated throughout the year. Talking to like-minded people who can share knowledge, advice and experience can be invaluable too.
Be brave
If you see a job you want but think you could never stand a chance, be brave and apply anyway. You can never be sure of exactly what someone is looking for, and it might just be that if your application is good enough that someone is willing to take a chance on you - and just think to where that could lead!
Persevere, stay positive and always be willing to learn. Remember there are so many writers out there who struggled at first and went on to have huge success - what do they all have in common? They never gave up.