How To Juggle Multiple Projects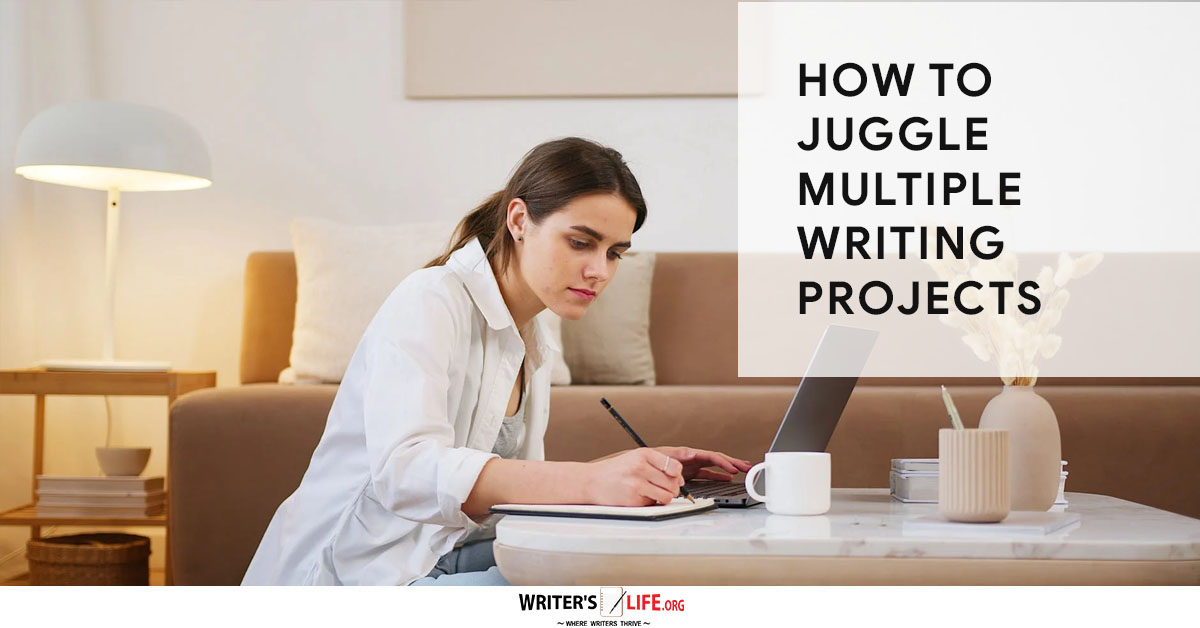 Learning how to juggle multiple projects at once can quickly turn into a headache if you don't keep organized and calm. So what are some tips to ensure that you are able to juggle a complex writing workload? Here are some of the best:
Plan like a champion
When it comes to multitasking, planning is everything. Each week you should take stock of what you hope to achieve, looking at your workload overall, and then drilling down to individual writing projects and the tasks within them. Plan out what you need to do so that you have it clear in your mind before you sit down and begin the working week.
Work on your schedule
Scheduling is very important when you are learning how to juggle multiple projects. By having end goals and deadlines in mind, you should then be able to breakdown tasks and how long they will take, and then fit them into your schedule accordingly. Remember, it is imperative that you divide your time appropriately. Flitting from one task to another throughout the day might not be the best idea as you may end up feeling like you are getting nowhere, unable to cross anything off your to-do list, and that you can't concentrate on any one thing. Give yourself proper chunks of time to work on one project, before switching to the other. It's also wise to set clear deadlines so you know how long you've got to achieve any task and when to stop working on something and start working on something else. 
Take breaks to clear your head
Taking breaks during the working day is important whatever you are doing, but this is particularly true if you are trying to work on different writing projects throughout. Take a break before switching onto your next task as this will allow you to clear your head and return to work refreshed and able to refocus.
Be consistent
Try to keep your working hours and the way you work on each writing project fairly consistent as this will feel less disruptive and allow you to work with greater efficiency.
Get regular feedback
Getting regular feedback for your work is also smart as this will ensure you don't go off on a tangent without a fresh pair of eyes to help ensure you are on the right track. You can also use the time waiting for feedback from one particular project to then work on a different one.
Get good at prioritizing
Many writers find it helpful to work on the tasks that feel the most daunting first. Putting them off can only make them worse and lead to procrastination. By prioritizing your tasks and workload you can ensure you will stay on the right path to achieving your goals.
By following the above, you should be able to successfully work on multiple writing projects at once. Do you have any tips for doing so? Share them with us here!
So now you know how to juggle multiple projects, why not learn more about why being super organized will help your freelance writing career?
Get A Free Writer's Toolkit By Visiting https://writerslife.org/gid