Getting Over Your Writer Shyness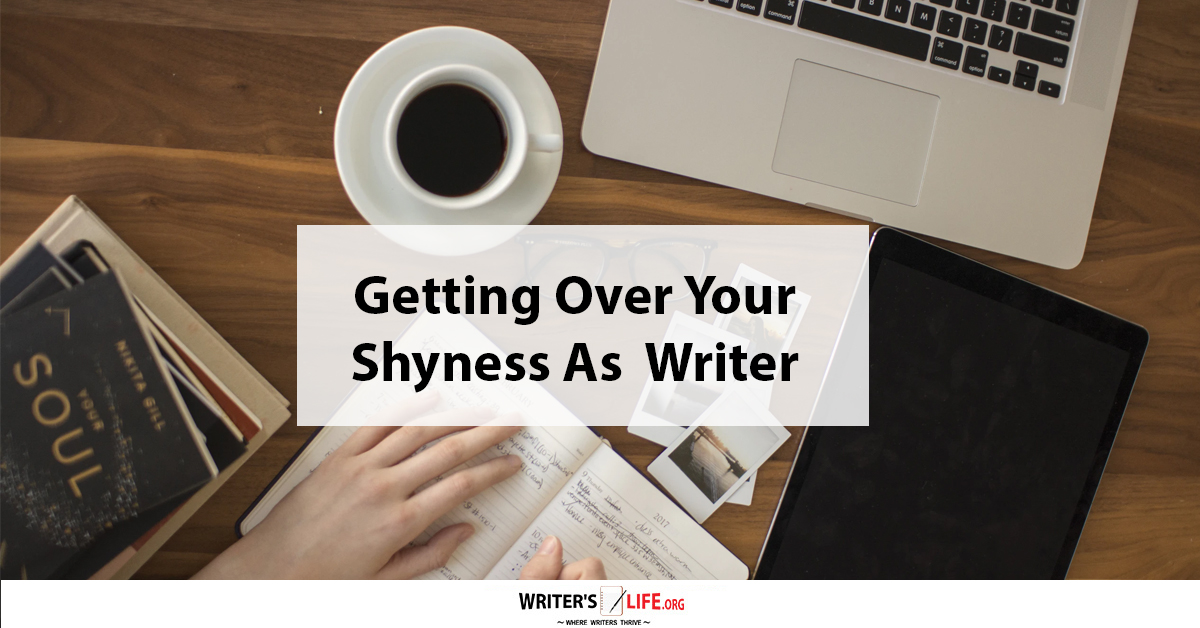 Writer shyness can be tricky. Suffering from self-doubt and self-criticsm is something we all face. Learning how to get over it is a challenge, but an important one to tackle.
One of the aspects of writing that many of us struggle with is self-promotion. Writers are notoriously tortured souls. Ones who find it challenging to muster enough self-belief to send their book off to a publisher or agent. Let alone begin the endless and tireless journey of self-promotion.
Promoting your work - a crucial step for every writer
You know you need to promote your work to get it in front of readers, agents, and publishers interested in backing you. However, you also realise that you need to do this in a way that isn't apologetic or self-deprecating. You understand that if you don't believe in your work and can't tell others why it's worth reading, it's going to be hard to get anyone interested in doing so.
Having zero confidence will impede the writing and publishing process. If you are crippled by fear and self-doubt, it will be challenging to write your book. You'll stop and start; delete perfectly good passages, you'll get yourself so caught up in trying to perfect it that you'll never finish. It's also possible you'll present your story in a way that won't excite or inspire potential readers to invest their time in it. 
However, tooting one's own horn is something that most of us aren't too comfortable with. Trying to get people to part with their hard-earned cash for something you have created may feel overwhelming and wrong somehow.
If you don't promote your work, you could miss out on so many opportunities that could see you realize your goals and achieve your dreams. If you are too shy, you will only harm yourself.
Writer shyness - tackle it today!
So what can you do to try to tackle shyness as a writer? Here are some things to try.
Talk about your work without bragging
There are ways to discuss your work without sounding arrogant and cocksure. Focus on what you like about your story, and learn to present your idea engagingly and positively, stating your experience, any success you've had, why you are passionate about your work and why you think readers would like it. You can do all this unapologetically and without sounding like you think you are the most excellent writer in the world.
Be confident and clear
Practice talking about your work when you are alone. Think about how to confidently and concisely sum up your idea - it will mean when people ask you about it, you have a pre-prepared answer, and you'll feel less like shriveling up and stumbling or just trying to change the subject. The more prepared you are to talk about your work, the more confident you'll feel about it.
Take credit for good work and use this to spur you on
When you get a positive review or positive feedback from a reader in any form, learn to accept it and take it on board. You can also share this with others without sounding like you are bragging - you should be proud of your achievements and success; there is nothing wrong with that.
Be honest about your talent and what you hope to achieve
It's also important to be real without yourself. If you want to write a novel and be a successful writer, you need to be prepared to put in so much work and expect to take several knocks in your confidence. If you are real with the work it takes to be a writer and the setbacks all of us face; you won't let these make you feel like a failure or stop you from achieving your goals.
Set realistic goals
If you achieve your goals, you'll feel more confident in your writing ability. So make sure you set frequent, realistic goals to help you build self-belief and keep celebrating each success you make.
By following the above, you can build your writing confidence, overcome writer shyness, and learn how to promote your work in a comfortable way. 
So now you've learned how to tackle writer shyness, why not discover more about having confidence in your writing?
Get A Free Writer's Toolkit By Visiting http://www.writerslife.org/gid