The Downside To Self-Publishing Your Book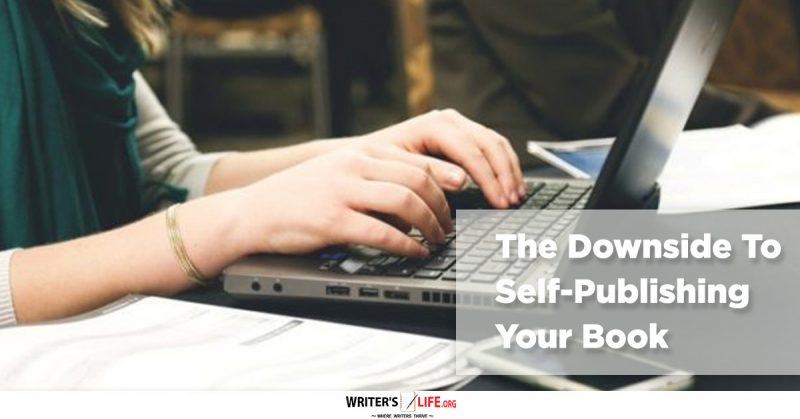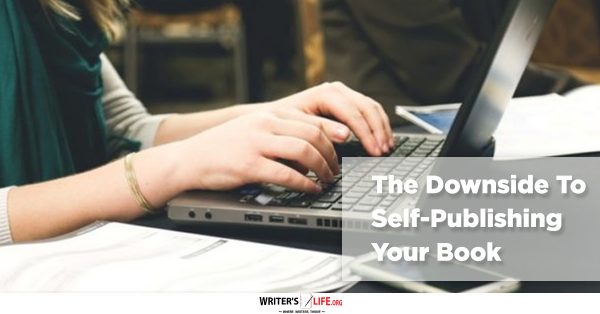 When you finally finish your book, and we mean really finish it - you've edited it, polished it and believe it's in the best shape it can be in, you now have a huge decision to make.
Making the decision to self-publish your novel or to send it off to traditional publishers or try to get an agent is a tough one. Nowadays most authors feel particularly disheartened by the idea of sending their manuscript off to publishers and agents. Not only does it take a lot of research and work, but they then have to wait, often more than six months to see if they have been successful, which, as we are all aware, is extremely unlikely, even if your book is pretty good.
Because of this many new and even established authors choose to self-publish their novels. It seems like the most obvious option. However, before you do make that choice, it's important to understand the process and be aware that there are downsides to it too.
So, at the risk of sounding negative, here are the downsides to self-publishing your book!
It's expensive
If you think you can self-publish your book without any budget, you are mistaken. At the very least, if you want your book to be taken seriously you need to have it professionally edited, and a designer create a cover for your book. You then need to decide whether to just publish it digitally, or to have physical copies printed which you can sell yourself, or use a print on demand service. Then, of course, there are plenty of other ways to can end up spending money on your book. Having a marketing budget, for example, is particularly useful. To self-publish properly you are looking at a couple of thousand at least - do you have the money to do it?
It's confusing
Learning how to self-publish your book isn't as simple as it sounds. If you just want to do the bare minimum and upload your book for sale on a platform such as Amazon, then you might find this relatively hassle-free. However, unless you are incredibly lucky, you aren't very likely to sell many copies of your book. The more time and effort you put into learning the tricks of the trade, the more likely it is you will see your book sales rise. This means getting to grips with all sorts - social media, SEO, website building, blogging and more - and sometimes you might feel as though your head is going to explode!
It's time-consuming
As pointed out above, the amount of time you need to dedicate to self-publishing your book really does depend on how successful you want it to be. There are endless ways you can try to sell more copies of your book, and the more time you have, the more you can explore these - but if you are time-poor and impatient, you might find this quickly becomes stressful and frustrating.
It means marketing
There are so many ways you can market your self-published book, and often it's a case of trial and error when it comes to finding what works for you. However many writers discover the role of the salesperson tiresome and intimidating. Are you up for the challenge?
It involves a lot of non-writing activities.
If you self-publish you become your own promoter, your own account manager, your own agent, your own marketing team. You are everything, and many of the activities you do won't be sitting in your cosy writing space being creative. Some writers thrive on this; others absolutely hate it.
It's hugely competitive.
Lastly, there is no denying that the market for self-published books is overly saturated. Trying to make your book stand out form the crowd, even if you do everything right, can be incredibly difficult. You might find that despite all your hard work, you still get nowhere, which can be a far worse feeling than receiving a rejection letter or being ignored by an agent.
So there you have it, there is no point in deluding yourself into thinking the self-publishing is easy. It's about as hard to make a success of your self-published book as it is to get an agent or publisher to take on your work.
However, one thing that is universally true is that you are far more likely to achieve your goals if you really push yourself and do everything you can to make your book a success. So are you up for the challenge?