Create A Brilliant Book Contest And Attract More Readers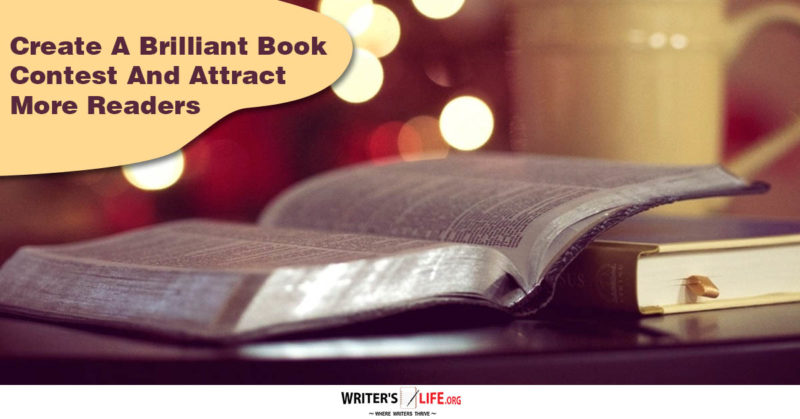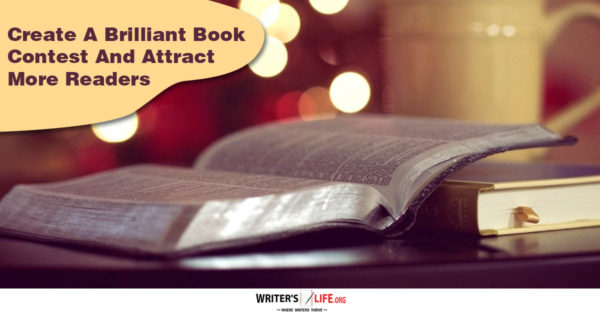 One of the best ways to get more people to read and review your book is to create a book giveaway competition.
Let's face it, everyone loves a freebie, so if you can offer a few copies of your book to readers then go for it.
The great thing about a competition is that lots of people will be interested. If you simply giveaway a free copy of your book to the first three people to get in touch or like your Facebook page or share your blog etc. the giveaway will be over before you know it. Creating a competition means may people will enter in the hope that they will win - so you increase interest in your book but don't have to giveaway hundreds of copies in the process.
So how so you create a brilliant book competition? Here are some tips on how to make it fruitful and fun!
Have a clear objective in mind
There are several reasons why you might want to create a book giveaway competition. You may want to generate more reviews, to increase sales, to generate more likes, shares and interest on social media, to get readers to subscribe to a newsletter or just to create awareness of your book. Whatever you objective is you need to be clear when you create your competition so those who wish to enter know exactly what to do. If they need to sign up to your newsletter to qualify, make sure it's obvious and easy to do so. If they need to like your Facebook page and then share your post make sure they know to do so.
Once you know what your objective is you will be able to come up with clear and creative wording to attract your target audiences attention. Just remember that any rules must be clearly stated, and easy to follow.
Use your creative powers!
Book giveaways don't have to be boring. If you want to collect reviews, for example, you could post a quote or image related to your book and ask readers and fans to come up with a creative caption for it or a 'what happened next?' type scenario. The most original, or the closest to the truth would be the winner.
Use the contest as a way of deciding something you have been struggling over - deciding on your book cover? Ask readers to vote? Can't choose between two endings? Ask readers to vote on what they would like to happen.
You could also ask fans to leave comments or reviews but as part of the competition let them know that on a certain, undisclosed date and time the competition will suddenly close - this creates a sense of urgency and makes it more fun. Try to pick a significant date or time from your novel to bring it all neatly together!
Make sure you get it noticed
For your competition to be successful, it needs to get noticed. Make sure you use all your social media prowess to get it out there. Put it on your Facebook page and consider making it an ad campaign. Tweet about it regularly, create a Pinterest board about it, blog about it, ask all your friends to share it too - this way you'll make sure your competition gets as much exposure as possible.
Think about timing
Being clever when it comes to timing will really pay off. If your book is a horror novel, for example, you could create your competition in the run up to Halloween. If your book is a love story, tie it in with Valentine's day.
Think about how long you want to keep your competition going. Don't let it run on too long otherwise; it will fizzle out, and people will lose interest. Don't make it too short otherwise; you won't give people enough time to enter or to generate a buzz.
Be thankful
Make sure you thank everyone for their entries and let your fans know how pleased you are that they are taking an interest. Being grateful will make them feel appreciated and increase the likelihood of them entering into another of your competitions in the future.
The prize
Your prices don't have to be a book giveaway of course! You can be as creative as you like. A gift card from Amazon, a sneak peak at your new novel, a bunch of flowers - it's completely up to you.
Make sure that once the competition is over you gather as much information as possible to use in future, if you have all your fans email addresses consider keeping in touch with them or writing a newsletter to get in touch again. Get as much mileage out of it as you can.
Creating a competition is a great way to get your book noticed - have you created a book competition before - let us know what you did and how it went!