Common Mistakes For Beginner Writers To Be Aware Of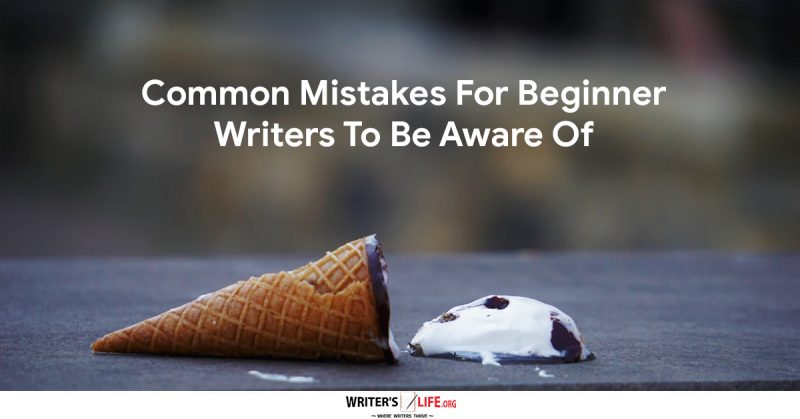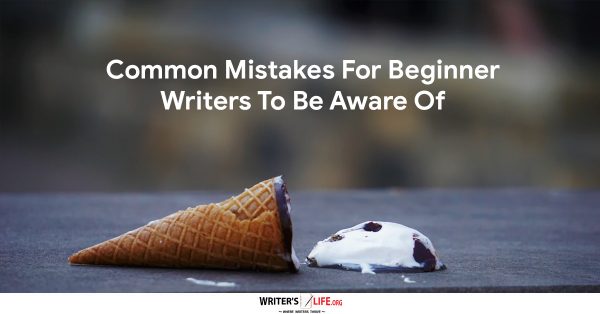 For those just starting at writing it can be both an exciting and slightly daunting time. While you may be keen to get going, it is a good idea to familiarise yourself with the craft of writing a novel, to invest some time in research and learning before you begin.
It's inevitable that you will make mistakes when writing your novel, particularly in the first draft. In fact, you might make so many that you have to start all over again! However, being aware of some of the common pitfalls that new writers fall into can help ensure that you produce the best first draft possible, and have a robust platform from which to edit and shape your story.
So what are the common mistakes new writers should remember?
Show, don't tell.
An oldie but a goodie, 'show don't tell' is one piece of writing advice that is important to take on board. It is important to remember that it is practically impossible to write an entire novel without 'telling' some of the story. However, if you are interjecting yourself, the author, into the account and describing everything that happens move by move, you leave little room for the reader to exercise their imagination. Avoid long passages of narrative, too much background story or unnecessary information - this will feel a bit like receiving a lecture from the author and isn't what you should focus on.
2.  Revealing too much too soon
You know how important it is for readers to connect with your characters, to root for them, or despise them or laugh at them as you direct them to. However, one mistake that beginner writers can make is to be so focused on doing so that they reveal the entire character right at the beginning. They describe the character in meticulous detail, their likes, and dislikes, hopes and dreams; they include too much inner dialogue and everything about their past life and personality. Characters need time to breathe, to grow. Reveal them over time, and you build a relationship with the reader, and this will have a far more significant impact, especially when dramatic events take place and difficult choices are to be made.
3.  Poor dialogue
Wiring dialogue well takes a lot of practice. Too much or too little dialogue can stifle the flow of the story. It's also important to use discussion to convey emotions rather than just tagging them after the speech (for example, she grimaced, he growled, she chuckled etc). Dialogue is a great way to help draw the reader in, create immediacy, and reveal more about your characters. Try reading your dialogue aloud to see if it flows well.
4. Starting with backstory
The opening of your novel is so important, and getting it right will help to hook readers (and agents and publishers) in from the very first word. It can be easy to think the best starting point would be to reveal some backstory or to set the scene. However starting with action and bringing about change, tension, conflict, and suspense immediately will be much more powerful and engage your readers right away.
5. Remembering to research (but don't overdo it)
Researching your novel is essential and will add realism to your story and ensure eagle-eyed readers don't call you out on something that doesn't sit quite right. Research can take up a lot of your time, but use what you have learned sparingly. If you stuff the book with facts and dates, it will take away from the story and distract the reader. Just because you have learned exactly how to take a clock apart or how to cook the perfect lemon meringue pie from scratch doesn't mean you have to include all the steps unless it is imperative to your story to do so. 
Of course, there are many more mistakes that writers, both new and experienced, may make. However, by working hard to avoid the five above, you can hope to produce a solid first draft of your novel that you can then continue to work from to create a book to be proud of. So keep writing and good luck!