Are Your Story Ideas Good Enough?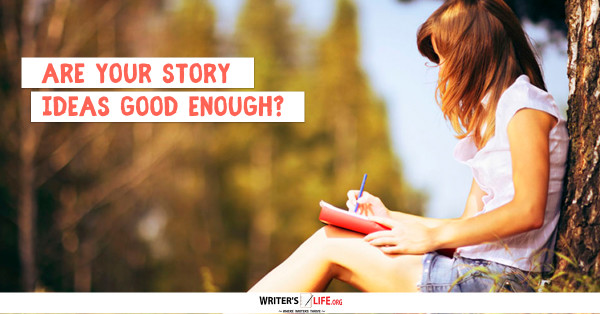 There is nothing quite as enjoyable as having a brilliant moment when you realise you've got a good idea for a new story. That sudden thought 'I could make something out of this' or the urge to write all your ideas down, flesh them out and share them with the world is very exciting.
However, not all ideas actually make great stories, and understanding when a story idea won't work is just as important as knowing when you have a brilliant one that you should pursue.
Identifying which of your ideas are story gold, and which will fall flat on their faces is a skill - and one which is very important to learn - because there is nothing worse than getting halfway through and suddenly realising that it just can't possibly work.
So how do you know for sure if your story ideas are any good?
Ask yourself these questions to find out.
What is the concept?
You should be able to write down or explain your idea, in its simplest form, in no more than a few sentences. If you can't, you need to go back to the drawing board. Make the idea clearer in your own mind before you begin. A good story idea will be smart but simple, original and surprising, engaging and thought-provoking too.
Does your idea have depth?
No doubt your initial idea will have got you all excited. However, when you examine it further, you need to ask yourself whether it has any depth. Be it fact or fiction your story needs to have different layers to be successful. There should be some questions raised, several avenues to explore, and from your initial idea, others should grow. If you aren't getting anything else from it, then it is going to be difficult to sit and actually write it down.
Does your story have a purpose?
Ask yourself why you want to write this story in the first place, and for whom? If you can't answer these questions, then you will have trouble identifying your readers, and therefore will find it difficult to convince them they should read your work. Your story needs to have something to say, and it needs to know who it is saying that to. You can't possibly hope to find and engage with readers unless you have this clear in your mind.
Once you have answered these questions, you'll have a better idea of whether your story idea is any good. If you believe it is then it's likely you've come up with a robust and exciting idea - one that is definitely worth exploring!