5 Tools For Citations And Bibliographies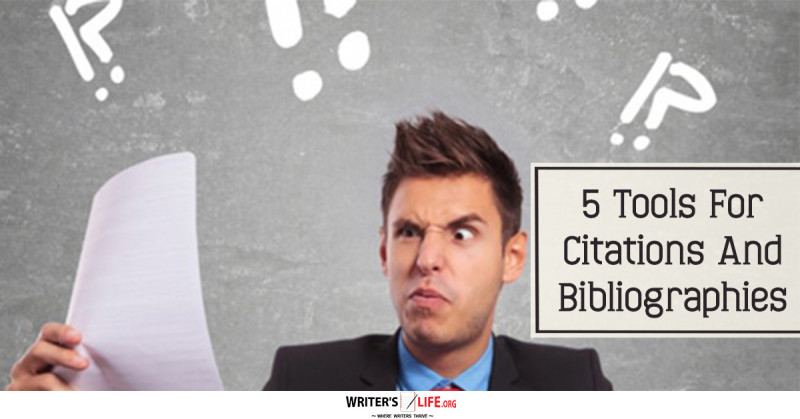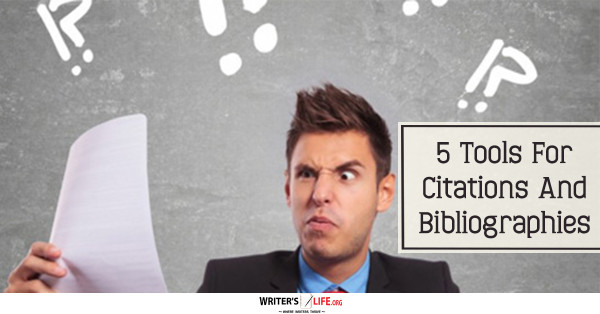 Hello, and welcome back to Writer's Life! Today I'll be introducing 5 tools for citations and bibliographies. These tools will be more useful to writers of non-fiction, or research materials, but sometimes even fiction writers might want to put together a bibliography for a project, especially speculative fiction that might drive readers to learn more about a topic. The five tools I'll be going over today are EasyBib, Cite This For Me, BibMe, OttoBib, and Citefast. All of these tools are web-based and accessed from a web browser
EasyBib
EasyBib (www.easybib.com) allows you to create citations in MLA, Chicago, or APA style, as well as many other options listed on their website. MLA citations are free. For other styles, you must subscribe to their service. Subscriptions are $4.99/month paid monthly, or $19.99/year if you pay for a year in advance (prices listed as of the time this article is published). With the free version, you can fill in the information about the item you need to cite, fill in any missing information, and then the citation will be presented on the web page. Once you have entered all of the citations you need, you can opt to subscribe to the service (same prices as above) and save them, share links to them, or perform several other actions including saving to Google Docs, printing a Word document, saving to Dropbox, and others. These can be done with the free account. Saving the citations, or creating bibliographies, requires a paid upgrade.
Cite This For Me
Cite This For Me (www.citethisforme.com) is a free service that allows MLA, APA, Chicago, Harvard, and a whole host of other style citations. Creating citations in these formats is free, as is downloading to Word format. Without registration, the citations will be accessible for 7 days, after which time they will be deleted. Registration on the site is $25 for one month or $74.99 for "forever" access (price accurate as of the time published).
BibMe
BibMe (www.bibme.org) is a free service that allows MLA, APA, or Chicago style citations. Creating citations in these formats is free, and the citations you create can be individually copied & pasted. Saving or downloading a Word document of your citations requires paid registration of $30 for "lifetime access," $29 for one year, and $10 for 1 month of access.
OttoBib
OttoBib (www.ottobib.com) focuses exclusively on creating a bibliography or works cited page and does not offer citations for things such as inline or footnote citations. What it does do, however, is make a very clean works cited/bibliography page from ISBNs, and it does it for free with no logins or signup required. It offers MLA, APA, Chicago, BibTeX, and Wikipedia styles. To use it, you input your comma-separated ISBNs into the field on the website, select the style, and click "Get Citations." It will generate a Works Cited or Bibliography page suitable for copying and then pasting into your document.
Citefast
Citefast (www.citefast.com) is a simple and straightforward citation creator, offering citations for the MLA, APA, and Chicago styles. By going to the website at www.citefast.com, you simply select the style, what kind of citation it is, and fill out some information. Citefast then allows you to copy the citation for pasting into a new document, saving the citation to your account—if you have one, account creation is optional—or exporting to a Word formatted .doc file. If you don't sign up for an account, the citations you create on the website will be deleted after four days; signing up for an account is free and allows you to store unlimited citations.
In Conclusion
There are several good options for citations and works cited/bibliography pages, some of which can be accessed completely free. These tools are but a sampling of the potential options for this category. These 5 tools for citations and bibliographies do represent a fairly simple, and in most cases free, way to generate these important parts of your document, or, at least, the citations themselves. I hope I've been able to give you useful information to make your work in citing a little easier. As always, leave comments or questions below, and happy writing!