10 Tips To Finish Your Novel Before The End Of The Year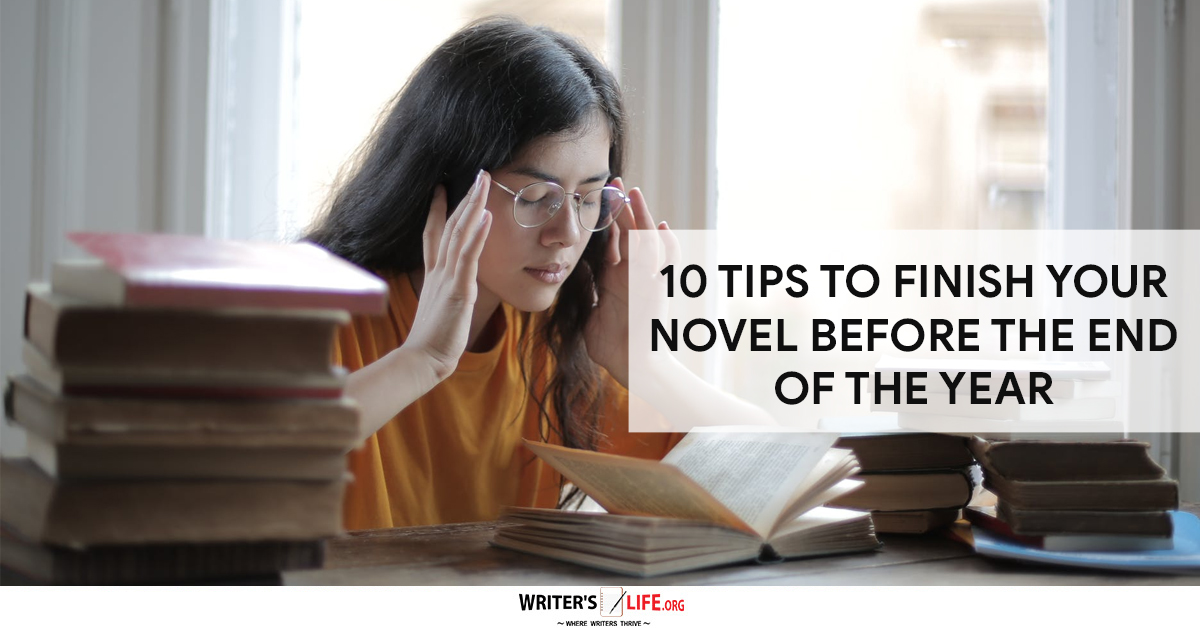 Looking for some top tips to make sure you finish your novel? Read on to discover more! While the end of the year is drawing ever closer, there is still time to achieve your goal of finishing that novel in 2020.
So what are some things you can do to kickstart your motivation, get super productive, and see you complete that first draft of your book before the New Year begins?
Here are some simple but effective tips:
Get creative with your schedule
Now is the time to carve out as many hours as possible to dedicate to writing. With only a couple of months in the year left, give it one last push and make writing your priority above everything else. If you are serious about it and strict with yourself, you'll be so surprised about how much you can achieve in a short space of time.
Make a plan that sees you through
To finish your book, you need to create a plan, and within that plan, you need to have clearly defined goals that take you all the way from where you are now to where you need to be to have that finished draft in your hand. Once you know exactly what you have to do and solidify those goals, you will be able to see a clear path that will get you across the finish line. One of the simplest ways to do this is to give yourself a daily word count that you must achieve. While there is no way of telling how long your book will be, by stretching yourself to write a significant amount every day, you can be more confident you will have written enough to complete your book, and your motivation will remain high throughout the process.
Don't let those doubts get in the way
Writers are sometimes their own worst enemies, and it is their self-doubting, self-critiquing nature that stops them from achieving maximum potential. By learning what your triggers are and creating a good system for silencing doubts, you will lessen the chance of them becoming overwhelming and obstructive. If you know you compare yourself to other writers, for example, ban yourself from looking at social media or keeping up to date with industry news for the next couple of months. If you know that having a bad writing day can stop you in your tracks, figure out some processes for when you feel stressed and overwhelmed - just by taking a break, going for a walk, meditating, or having a positive mantra can get you back on track.
Be effective and efficient
Procrastination is a killer of productivity, and so you need to learn how to be really effective with the time you have available to write. Help yourself out by minimizing distractions, telling others not to disturb you, and giving yourself regular breaks to ensure that you maximize your productivity. It's also important to understand that you are not striving for perfection here. It is rather the words on the page that you are aiming for, so don't get too caught up is self-censoring or editing at this point.
Remind yourself how you'll feel if you achieve your goal
If you want to complete your book before the end of the year, you need to really want it. Remind yourself of this regularly and visualize how awesome you will feel to get it done - what an amazing start to 2021 it could be!
So now you've got some great tips to finish your novel, why not try to learn about what to do afterward?
Get A Free Writer's Toolkit By Visiting http://www.writerslife.org/gid