Writing Contests 2018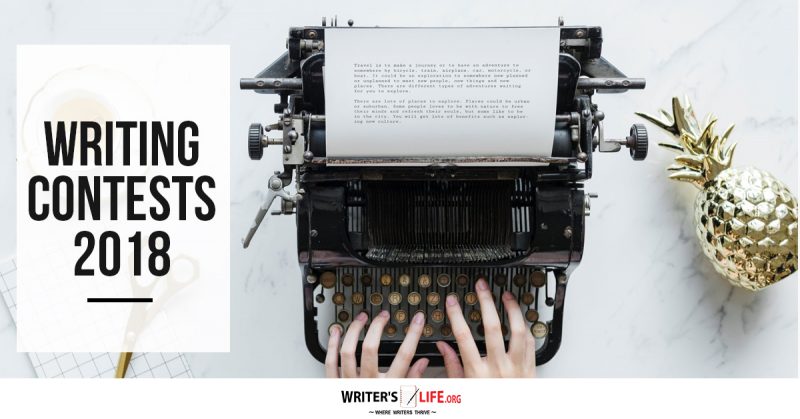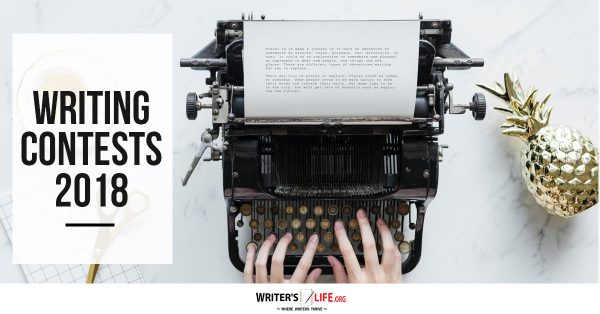 Entering writing contests can be a great way to boost your confidence as a writer, gain a following and make some money too!
However, with so many writing competitions out there it's hard to know which ones to enter. It takes time, after all, to write a competition entry and get it sent off, so you'll no doubt want to choose the best ones depending on what you are looking for.
Of course, when it comes to entering writing competitions, it all depends on what you are hoping to achieve. Here are some reasons why you might want to enter:
To keep you motivated - every competition has a deadline and working towards these will keep you productive and motivated to get the work done. You'll be improving your skills and experience all the time too!
To build up a portfolio - Entering lots of competitions will help you to build up an excellent and diverse collection of writing.
To get your work published - many competitions will publish the winning entries as part of the prize.
To get recognition - winners will get their work published and may even land a further publishing deal.
To make money - some big money prizes are there for the taking in the more prestigious competitions, and if you win you could get an impressive sum!
Top tips for entering writing competitions 2018:
Pick competitions that suit your style - you know what kind of writing you are good at and what you love to write about so find competitions that suit your writing voice and style, so you feel comfortable and confident from the outset.
Start small
Look for small, more local competitions to start off with and build your confidence from there.
Read instructions and follow them
Never feel you are above instructions or can bend the rules. If you don't follow the competition requirements, your entry won't be included, and you'll have made all that effort for nothing!
So now you have thought about which competitions to enter, you can start looking! Here are a few great writing competitions taking place this year to get you started:
Costa Short Story Award
Deadline: Friday 3rd August
If you've got a short story already completed, get it entered into this incredibly popular competition.
There's no entry fee and a winning prize of £3,000 so what are you waiting for?
Reader's Digest 100-Word-Story Competition
Sometimes the best things come in small packages. This competition is all about writing entire stories in precisely 100 words - no more, no less! It's certainly a challenge, but winners can expect a £2000 prize as well as great publicity for their work.
Wergle Flomp Humor Poetry Contest
Deadline 15th-August 2018 - April 1st 2019
If you are more of a poet and fancy something a little different, the Wergle Flomp Humor Poetry Contest could be great for you. This competition is looking for the best funny poems of today, and with the first prize of $1000 and $100 for ten runners-up, it's well worth entering.
There are a vast number of writing and poetry competitions taking place in 2018 and entering can be a fantastic way to keep writers motivated and gain recognition and publicity. At the very least you'll write more, and at best you'll win fame and fortune, so what have you got to lose?!