How To Write A Book For Beginners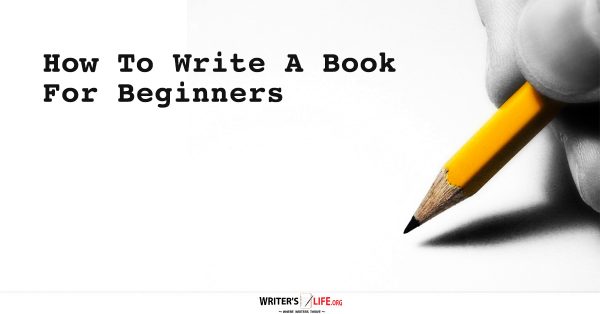 If you have never written a book before, the very idea of doing so can seem incredibly daunting. There are so many pieces of advice out there as well as so many warning stories about how difficult it is not only to get published but to even complete your book in the first place, that it is no wonder many would-be novelists end up feeling overwhelmed.
However it is important to remember that writing a book doesn't have to be all that complicated, and if you have a story within you that is dying to get out, then you owe it to yourself to at least try. Everyone can write a book, and there is no one set of rules which work universally for all authors, nor is there only one way of working.
Writing a book is all about dedication, about perseverance and discipline. The hardest part of writing a book is sitting down and getting on with it! The reason why many people fail is that they make excuses, procrastinate and simply can't find the time to get the book written.
So what are some useful tips for beginners writing a book? Here are some invaluable lessons which every novice writer should know:
Take it one step at a time
Writing is a process, and it will take time to get to the end of your novel. Try to break down your workload, so it doesn't seem as overwhelming and then take it one step at a time. Slowly but surely, you'll get there!
Stay motivated
Learn what motivates you and do more of that! There is no 'one size fits all' motivational technique so it's about understanding what works for you and making sure you do everything you can to stay focused on and dedicated to finishing your book.
Have a clear idea of what your book is about
Don't start your book until you firmly understand what kind of book it is going to be and have the entire story already written in your head. It's great to have exciting ideas but if you start writing before you know what you are dealing with you might find that the initial spark starts to flicker and dwindle and eventually goes out.
Set goals
Setting yourself small, manageable goals and assigning yourself deadlines will help to keep you moving forwards and make the enormity of what you are trying to achieve seem a little more achievable.
Be consistent
Try to write every day at the same time, or at least on the same days of the week. Writing in the same place often helps too to train your brain and help you be at your most productive.
Get feedback early on
Don't wait until you've finished your novel and spent hours editing it before you let someone see it. Get feedback early on (and regularly) - this way you can make sure you are writing something great and won't have to go back and re-write it basically from scratch when you finally get someone to critique it!
Be prepared to edit
Editing is the part of the book writing process many authors hate. Unfortunately, there is no escaping it, and it is very necessary if you want your book to be any good.
Learn how to come back from failure
You might be one of the lucky ones, and there is no harm in believing you will be if that's what inspires you to write your book. However, make sure that you are prepared for rejection. Almost all writers go through this, and it doesn't mean your book is no good, so just keep trying.
Don't just stop at one
Once you've written your first book, write another, and then another. If you are truly passionate about writing, keep those stories coming and you'll learn and grow and improve with every one you finish!
These simple steps mean that every writer who wants to write a book can do it! Set aside self-doubt and worries about whether your book will be a success. When you are trying to write it just keep your head down, stay focused and get on with it!