What Makes A Successful Self-Published Author?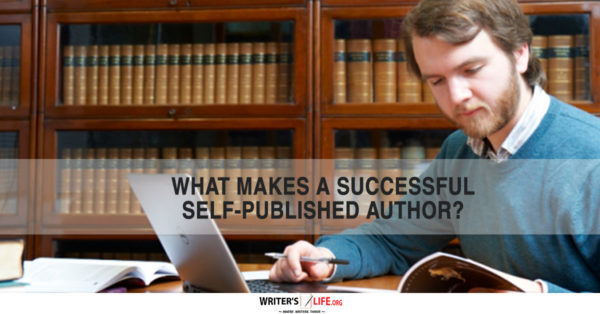 Every self-published author has different goals, expectations and hopes for what they want to achieve when it comes to book sales and popularity. Some may be over the moon if their book sells into the hundreds, others would see this as a dismal failure.
Consequently, determining what makes a successful self-published author is difficult.
Someone who wants to finish their first 5k does not have the same expectations as someone who wants to run a marathon. Nor do they have to put in the same amount of time and effort when it comes to training. Much the same could be said of the self-publishing world.
Often it is the authors who have the most drive and determination and who have put the most effort and care into the self-publishing process that end up selling the most books.
Most authors, however, do have a common dream, and that is to be able to quit their day jobs and write full-time. So if we are judging the success of a self-published book on whether or not it enables us to do so, it is fair to say that we need to put in a lot of work to achieve that level of sales and popularity.
So really, the question is, how can you make it happen for you?
As with many things in life, you get what you pay for, and this is particularly true of publishers set up to help self-publishers get their book in the best possible condition to sell.
These publishers offer a range of services from editing and proof-reading to designing your book cover to helping you to market the finished product. While these services are almost always necessary to give your book the best chance of success, they do not come cheap. If they do, it is because they are probably not going to do the job well. Do your research and if you come across a publisher that offers an unbelievably good deal then trust your instincts - it is probably too good to be true.
Market like crazy
There are so many things you can do to market your book. Do all of them. Gathering emails, writing a blog, doing a book tour, gathering testimonials, entering book contests, building a social media following - the list is endless. One way in particular, however, is sure to boost your book sales like no other - and that's getting press attention.
Pitching to the media can feel tedious as 99% of the time they may well ignore you. However, that 1% that don't - they could be the difference between selling a handful of books and tens of thousands.
Great self-published authors make sure that all their bases are covered and do everything in their power to succeed. Being an author is just like any other career, sure there are those lucky few that seem to effortlessly get what they want right away, but for most of us it's a tough old slog, and only consistent hard work and determination will see us reap the rewards.