What Is It Really Like To Be A Freelance Writer?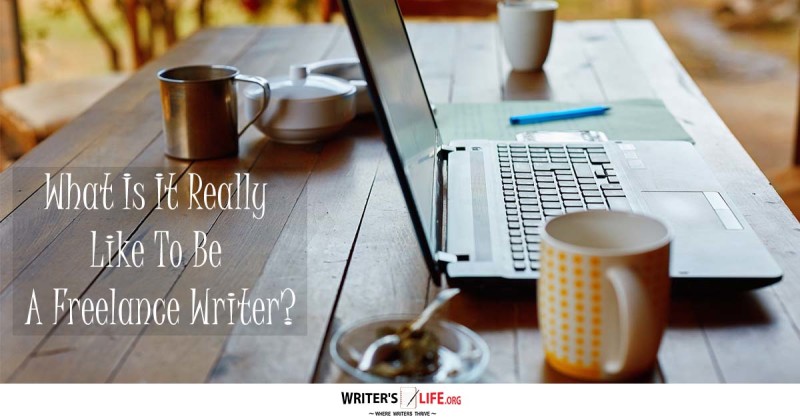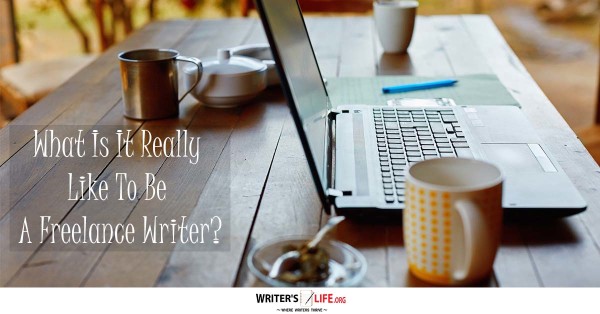 You may think that being a freelance writer is a doddle. You imagine endless days of sitting in coffee shops typing away on your laptop without a care in the world, while watching the big bucks roll in.
However, this is rarely the case. Being a freelance writer, or rather, being a good freelance writer, as with any job, requires hard work, dedication and a whole lot of effort.
Similarly, there is no need to be put off by the idea. Scare stories of overworked writers constantly struggling to meet deadlines, and never seeing the light of day as they try and scrape enough money together to keep a roof over their heads, while being shouted at by editors every minute of every day, is equally unrealistic.
The fact is, providing you are willing to work at it and hone your craft, there is no reason why you can't become a successful writer and reap all the rewards that go with it.
So what is the middle ground, what is it really like to be a freelance writer? Can you achieve a work/life balance? Can you really make a decent living? Well yes of course you can! But, before you decide, let's look at some of the common assumptions so you can see if being a freelance writer is really for you.
You don't have to get dressed all day
So if you are working from home most of the time you may feel there is no reason to do anything other than start your working day by reaching for your laptop in bed and beginning to write.
You are your own boss after all so the dress code is up to you. However, if you want to take your job seriously then it's a good idea to treat it like one. That means getting up, getting dressed (OK so you don't have to put on a suit and pack your briefcase but some clothes that aren't pyjama's will help) and sitting in  a work-ready space before you begin.
You are a professional and should act like one, motivating yourself to do a great job, and work productively is going to be tough if you can't even be bothered to get out of bed.
You'll be rich
As with any career, some people become hugely successful, others fail and fall into debt, but for the majority of us there tends to be a ratio. The more time and effort we put in, the better we'll do.
You can't exactly work your way up the ladder or decide to give yourself a massive pay rise, but you can spend time learning how to write effectively, find your niche and become an authority on something. Build up your experience and slowly but surely you'll be able to pitch for bigger, more lucrative jobs, feel confident in your value, become a good negotiator - and that's when you'll start to see the financial rewards.
You'll be stress-free
So you are working for yourself, which effectively means you don't have a boss that can dump a load of work on you right before you go on holiday, and shout at you for taking a longer lunch break than you're supposed to.
However, working for yourself has it's own pressures, and if you are a freelancer, you'll have clients. Clients who you work for, who are are paying you to do a good job, and do it on time. If you don't do this not only will the stress of your workload become unmanageable, you'll lose clients and get a bad name in the industry too.
You can do what you want, when you want
Freelancing does bring with it a certain flexibility. But if this is your full-time job you can't just pick and choose a few convenient hours every week when your feeling at your most creative.
You'll have deadlines, you'll want great jobs that mean working all the hours that God sends for a while, you'll have evenings and weekends where you've got to make up for the times you weren't being quite so productive in the week. Suddenly instead of working Monday to Friday and getting nice paid holidays, you've got to manage all of your own time, and if you chose not to work - you don't make any money, so the pressure to do so will be all the more constant.
It won't feel like 'work'
Doing something you love is amazing, and a privilege. So if you are a successful freelance writer (and it's what you want to do) then you will enjoy your work and get great satisfaction from doing it. It is, however, still work, and when you have been typing at your laptop for six hours straight, it will definitely feel that way too!
Remember that going freelance isn't just about writing. You've got to constantly pitch for jobs, do research, send invoices, chase invoices, do your tax returns and keep track of every single piece of work you've got to get done and when. You are your own boss, but you are also your accountant, admin assistant and HR manager. So you better be prepared for that!
Being a freelance writer is hard. You've got to love it, you've got to work at it, and you've got to be realistic about it. If you can do all that then it can be a wonderfully rewarding career.