What Kind Of Budget Do You Need To Market A Book?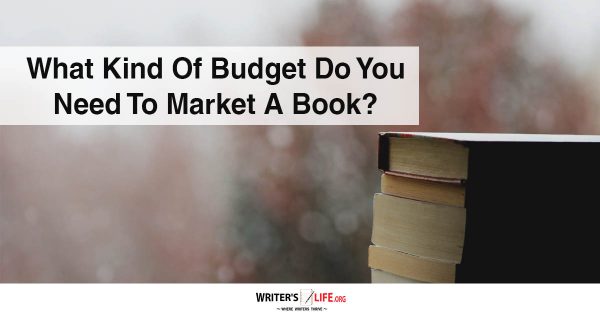 If you have self-published your book, you need to have a solid marketing plan in place if you want to give it the very best chance of success.
The great news is that there are a number of ways you can market your book, the bad news is that some of these can cost significant amounts of money! Having at least some marketing budget will allow you the freedom to experiment with different methods and try to understand where you might get the best ROI.
Naturally, different people have completely different amounts that they can spend on book promotion, and before you just throw your money at anything and everything you can think of, it is essential to do some proper research.
When it comes to book marketing understanding your audience is critical. Until you have a clear picture of who you are trying to sell to, don't spend a single dollar. If you don't, you could end up wasting a lot on campaigns that fall on deaf ears.
Every writer must consider whether they have any budget to hire a professional editor and book cover designer. This is really the minimum if you want to ensure that your story is presented professionally and in a saleable condition to the world. Putting those two elements aside; however, what else could you spend your marketing budget on?
Let's look at some different budgets and what you could do with them.
$5000 +
For this amount, you could invest a lot in your website. Have a professional web designer give it a makeover that helps you encourage more people to sign up for your mailing list and shows off your book in the very best light, piquing peoples interest and inspiring them to buy. Hiring an experienced copywriter who could help you with content marketing could also be useful - this person could ensure that you get subscribers to your blog and newsletter and that your website works hard for you bringing more traffic and providing long term growth of your fanbase
$1500+
Hiring a publicist to help get your book noticed could make a huge difference in terms of the popularity of your book. A skilled publicist will have a pre-established network of relevant contacts and will use these to get your book promoted in the press or by influential bloggers. Media attention for your book launch can help to build a buzz around your book and boost your sales. You could also think about hiring a digital marketing agency to help you improve your content and bring traffic to your website, as well as devise smart, targeted marketing campaigns to make your book sell.
$500+
Using the advertising tools on social media platforms can help give your book a boost. Investing in an advertising package could also help your book get promoted on influential social media channels too.
Of course, there are lots of ways you can promote your book for free too, and making sure that you take advantage of all of these as well will mean that you are covering all your bases and doing everything in your power to get your book noticed, increase your fans and make those sales!