Is Your Writer Website and Blog Professional Enough to Attract Clients?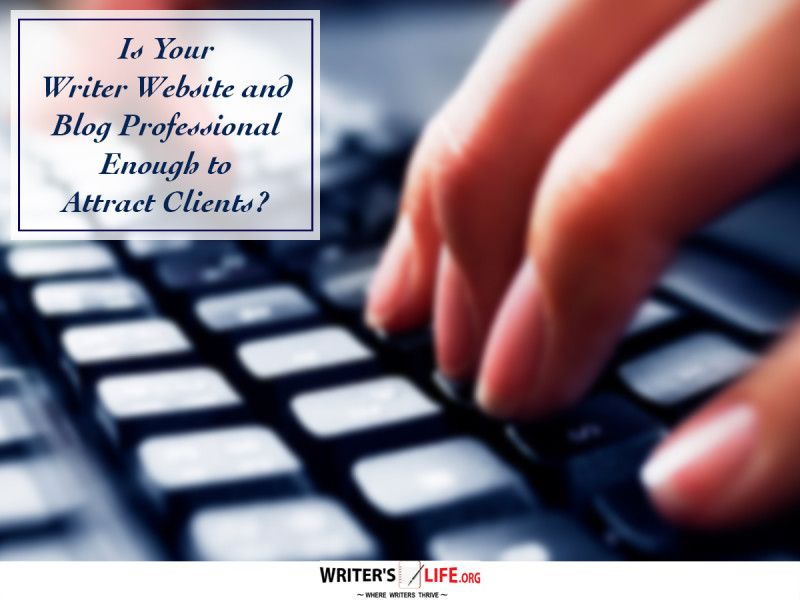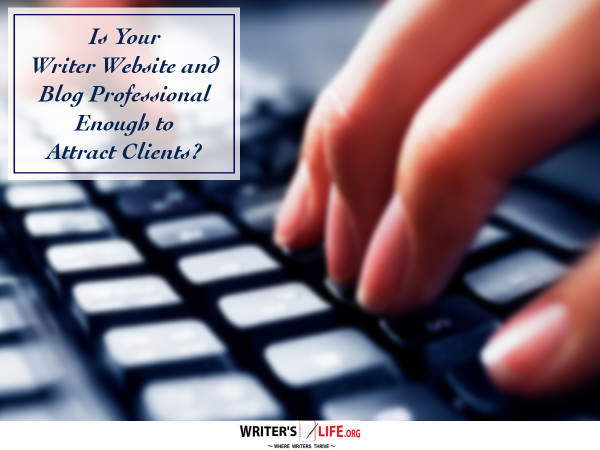 Share, Pin or Retweet If You Love Writing!
When a client visits your professional website, are they getting the information they want and need? Are benefits of hiring you, as opposed to your competition, clear? Do they leave with enough information to make a hiring decision, or at least feel inclined to contact you?
An effective freelance writer website should do those things. Does yours?
I previously announced on the forum that I'm in the process of reviewing freelance writer websites so I can feature the best of the best on the blog for you to learn from. Of all the mistakes I've come across during these reviews, the biggest one is this: Too many freelance writers make their websites about them instead of their clients.
But here's the thing. Your prospects aren't on your website because they care about you. They're on your website to find out what you can do for them. Pretty much everything on your website should make that clear, including your copywriting, your design, any resources, and your blog posts.
2 Ways to Keep Your Freelance Writer Website Focused on Your Clients
If you're worried that your website is too focused on you instead of your target clients, here are two ways you can fix that.
Watch your word choices.
Take a look at your homepage. How many times did you use words like "I," "me," or "my?"
If they appear more than a few times (such as in a "contact me" call to action) or a reference to "my portfolio," find a way to reword things. Make it about the client. What do they really want from you -- not in terms of a project type, but in terms of results from that project? Focus on those kinds of things more than yourself.
I'm not one of those writers who will tell you to never use those words though. They have a place. But you have to know your audience.
If you work with smaller clients who want more of that one-on-one connection for example, give it to them. But leave most of the "me, me, me" stuff for your About page. And even there, any "I," "me," or "my" reference should convey some kind of value or benefit to the client.
Would you like to make a living as a freelancer? Then you might be interested in the Writers Life Get Paid to Write Course that can help you find the most lucrative sources of writer's income as well as teach you sought after skills and how to market yourself so that you attract the best  clients.
Keep your professional blog professional.
A common mistake on the writer websites I've been reviewing lately is that they have an unfocused, or poorly focused, blog.
For example, one freelance writer website had a very personal blog where they shared their political views, information about their family, and even information about their health conditions. That's fine on a personal blog or if you have an existing community you feel close to. But not on a client-focused blog. And in this case it read like a rambling private journal.
That's fine. But it should be its own site. Any blog on your professional freelance writer website should revolve around your clients. What are they interested in? What can you teach them that might make them value your services even more? What questions do your prospects have?
That's the kind of information that belongs on a freelancer's professional blog. Don't write about something completely irrelevant. And don't write only about yourself.
How does your freelance writer website stack up? Have you made this common mistake? If so, how did you (or will you) fix it?
Don't let the daily task of maintaining your writer's blog weigh you down.  Staying on track is all about being organized. You can find advice  inspiration, motivation and theother types  skills that you need to stay on course as a happy, fulfilled and productive writer in  The Get It Done, Writer's Toolkit. This is an ebook / audio CD combo set that teaches writers how to develop their best working strategies and achiever desirable outcomes for writing projects.
Jennifer Mattern is the author of this post that originally appeared with the title  Quick Tip: Your Freelance Writer Website is for Clients, Not You at http://allindiewriters.com/freelance-writer-website-clients/.