Is Being Published All It's Cracked Up To Be?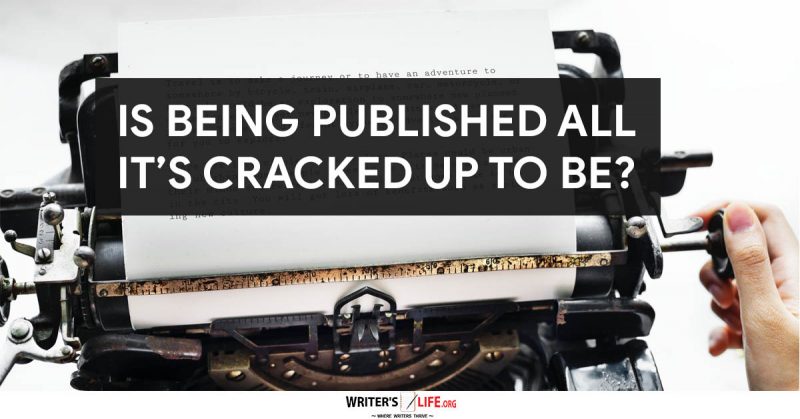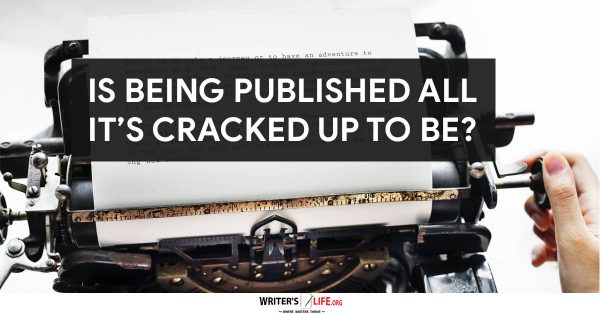 Most amateur writers have a common dream, and that's to see their work in print. There is nothing more exciting than when all your hard work finally pays off, and you hold an actual physical book, your book, in your hands.
Nowadays there are many different forms of publishing. The great news is that everyone who writes a book can experience that magical feeling of holding a copy of their book in their hands. Of course, you might have to pay for the privilege, but it's a great feeling nonetheless.
Still, once your book is published and out there in the world for everyone to read, what happens next? It's easy to fantasize that your book will be read by the masses, get on the bestseller lists and we'll be recognized and celebrated for your hard work as well as earn a pretty penny for you as well.
Unfortunately, that is rarely the case, and often it is only after publishing that the real hard work begins. So is being published all it's cracked up to be? Let's look at some of the facts.
OK so let's start with the most significant positive. Being published, however you achieve it, is just that, a massive, incredible, fantastic achievement. Taking time to step back and really truly celebrate what you have accomplished is so essential. Before you start getting bogged down in sales numbers and agonizing over reviews you need to give yourself a well-deserved pat on the back.
However many writers don't feel successful if their book doesn't sell. Now, how many copies does it take for an author to feel successful? It all depends on the individual. You set your own expectations. Some writers might be happy if only all their family and close friends buy and read their book, others might never feel satisfied until their book reaches number one on the bestseller lists. The point is that every writer has a number, a goal that they want to reach, and getting there can be harder than one thought.
Next, we must remember that nowadays both traditionally published and self-published authors have to take on the responsibility of being so much more than just a writer. The skills required of the modern-day author are diverse and numerous. You need to be able and willing to get stuck into all aspects of marketing your book. That means getting involved in social media, no matter how much you might despise or be confused by it, and get out there and meet people. Being published is not just about your book, it's like setting up a whole business, a brand. You are the face of that brand, and if you want to gather loyal customers and sell your product, you need to be willing to become the salesperson and learn how to employ clever tactics to make the best of your business.
Finally, let's look at the money side of things. We are often so absorbed with writing, editing and getting our books to a publishable standard we don't think about how much it has actually cost us. Self-published authors have to have some capital behind them to have their books professionally edited, and a cover designed, while traditionally published authors have to negotiate a fee. Either way, you might find that you aren't quite raking in the riches as you expected, and if you want to earn a living you need to work hard at selling your book, and keep writing too!
Most published authors would agree, that while being successful, rich and famous is a possibility, it's not a good reason to go into the craft. Write for the love of it, and remember that finishing a book is a truly admirable achievement, what happens next is up to you!
Bethany Cadman - Author of Doctor Vanilla's Sunflowers