Interesting Ways To Spark Your Imagination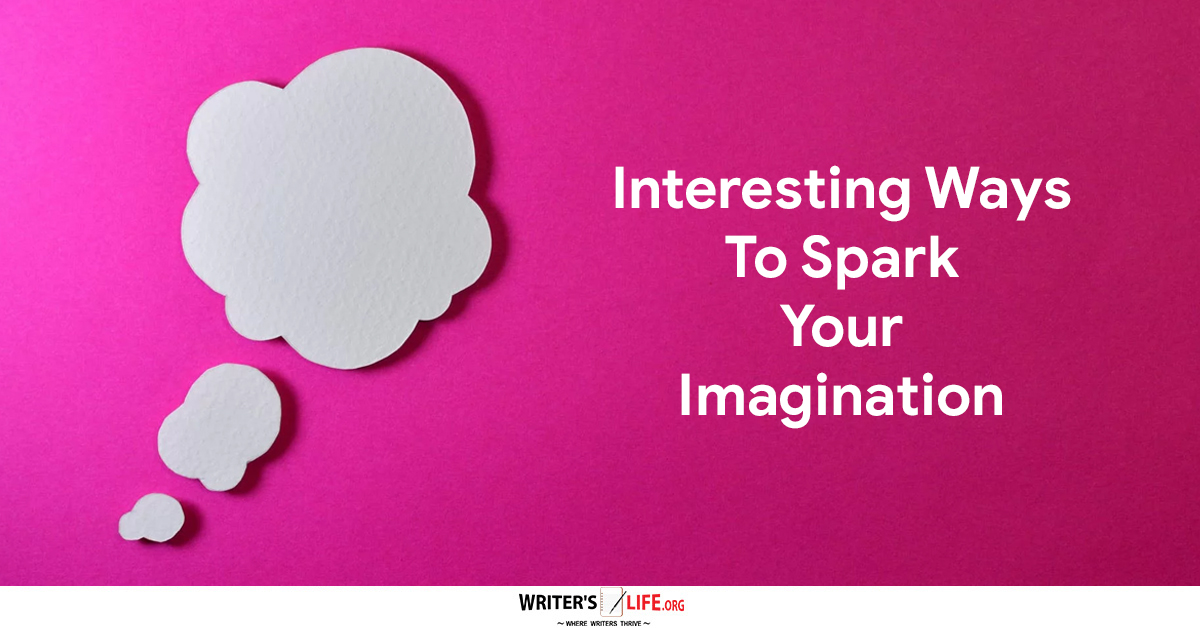 If you want to spark your imagination to help you write, you've got to do certain things. Creativity doesn't always come naturally. However, one thing that's very important to all writers is the ability to be creative!
Sometimes when we are trying to think of new ideas for our stories, or just want to think imaginatively about where our novel might go next, we get stuck.
It's difficult to be imaginative 24/7, but if we want to stick to our writing schedules, we do have to be able to switch this on when we sit down to write. It can feel very frustrating when our creativity seems to dry up, and we find it hard to imagine what our characters are going to say and do next.
So what are some prompts that can help us spark our creativity and make it easier for us to write whenever and wherever we are? Here are some helpful tips:
Ask, what's happening right now? If you can ask the simple question 'what's going on?', you naturally start to pay better attention to your surroundings. Opening your eyes and ears to everything that's happening around you allows you to absorb more, but also to see the little details that make life so exciting and interesting. Writers need to be curious, and the more you ask yourself this question, the more interested you will become, and the more you will notice as a result.
Spark your imagination using these top tips
Think what if…
It can be challenging to widen our empathy and understanding outside of our own experience. However, truly great writers are able to really understand what it would feel like to be in any given situation. Unless you only draw precisely from your own perspective, you need to be able to think 'what if…' What if it were you who lost your job/ found magic beans/ left someone at the altar/ discovered a portal to another world at the back of your closet? By being able to step into other people's shoes and view the world as they see it, you will be able to imagine more easily what kinds of thoughts and feelings they'll be having. This will ensure your writing becomes more authentic and relatable as a result.
Play out conversations
Another useful way to spark your imagination is to have conversations in your head. If you are able to imagine how any particular discussion might go, and how the other person might react to what you say, you'll find it easier to write compelling and meaningful dialogue that sounds natural.
Write to someone who influences you
Do you have a muse? Someone who has influenced and inspired much of your work? When you are finding it hard to use your imagination, why not write them a letter? Having a specific person in your mind's eye when you start writing can help you address them directly and give you clarity of thought. You'll adopt a particular tone and try to convey your thoughts and ideas in a way that the recipient would appreciate. This is what you need to do for your readers, so practicing can help you find a more natural way to do so when you need to progress your story.
Don't reject ideas because you aren't sure where to go with them
Sometimes ideas take a little while to develop, so just because you can't expand on them right now, you shouldn't reject them entirely. Set ideas aside and revisit them often. You might find it just takes a little time and headspace before that idea you were struggling with becomes easy to work on, and suddenly you have something inspiring to develop!
By using the above, you can help to spark your imagination when you are struggling. What do you do to stay creative? Let us know in the comments below!
So now you know how to spark your imagination, let's discover the best ways to enhance creativity!
Get A Free Writer's Toolkit By Visiting http://www.writerslife.org/gid