How To Promote Yourself On Amazon Kindle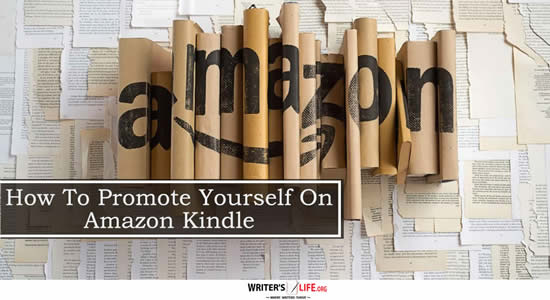 Amazon is one of the most popular market places for buying books whether they be fiction or non-fiction, or even scholarly texts. In fact almost any book in any genre can be found on Amazon, and it is a great place to find exciting new reading material at a bargain price.
One of the wonderful things about Amazon is that it has an easy self publishing facility, where authors from all over the world, who have all different kinds of interests and experience, can get their books up on the site for sale and available to download onto a Kindle. If you decide to go down this route, the next step is understanding how to promote yourself on Amazon Kindle to ensure you sell as many books as possible. The success of your book largely depends on how much time and effort you are willing to put in to promote it. However, if you are just starting out here are some things that every author should do:
Populate the keyword search.
If people can't find your book, how are they going to buy it? Populating the keyword search will improve the likelihood of your book showing up in search results. Use words that apply to your books title or topic. Get some good reviews. Nothing improves the success of sales like good word of mouth. If you can encourage customers who have bought your book to leave some positive feedback this could have a considerable impact on sales. They don't even have to have bought the book via Amazon directly, as long as they have an account they are welcome to leave feedback.
Create an Author Page
An author page will give your readers information about you. Here you can write your own bio, put up a picture and link to social media and your website if you have one. People with interesting, readable Author pages engage the reader and therefore make them more likely to buy.
Understand review ranking
Your reviews are moved by Amazon based on how well Amazon thinks they were written, and how helpful they will be to other perspective customers. If you want a good review moved to the top of your review list rather then a neutral or unflattering one you need to get this voted as the most helpful and relevant, so do bear this in mind.
Create a great cover
When you upload your book to Amazon you can choose from a selection of pre-designed convers for your book. A personal cover however - one that has been designed specifically for your book will make it look far more professional, and it is likely to spark much greater interest in readers then something that is generic. Spending time and investing in a great cover will make your book more interesting and appealing.
Self-promotion
Put a link to your book wherever you can. Social media, on your website, at the bottom of your email, on business cards etc. Any chance you have to remind people they can buy your book and where to buy it is another potential sale. There are also plenty of forums online where you can promote your book for free, so make sure you take advantage of all of these to maximise your sales potential.
Do a deal
You can offer a discount or a period of time where people can buy your book for free, and having this kind of promotion can see a huge increase in the number of books bought. Even though you won't be making any money while doing so, it still increases your chances of being talked about, and getting your book out there and read by as many people as possible is the most important thing.
Remember it is all about quality, hard work and determination. Make sure your book is the best version it can be, so proof-read and edited before you put it up for sale. Then be as creative and ingenious as you like in marketing and promoting your book in every way possible. We are lucky to be in a world where there are so many opportunities to do this, so take advantage of them - you never know, it just might catch on!