How To Find Your Ideal Job In Writing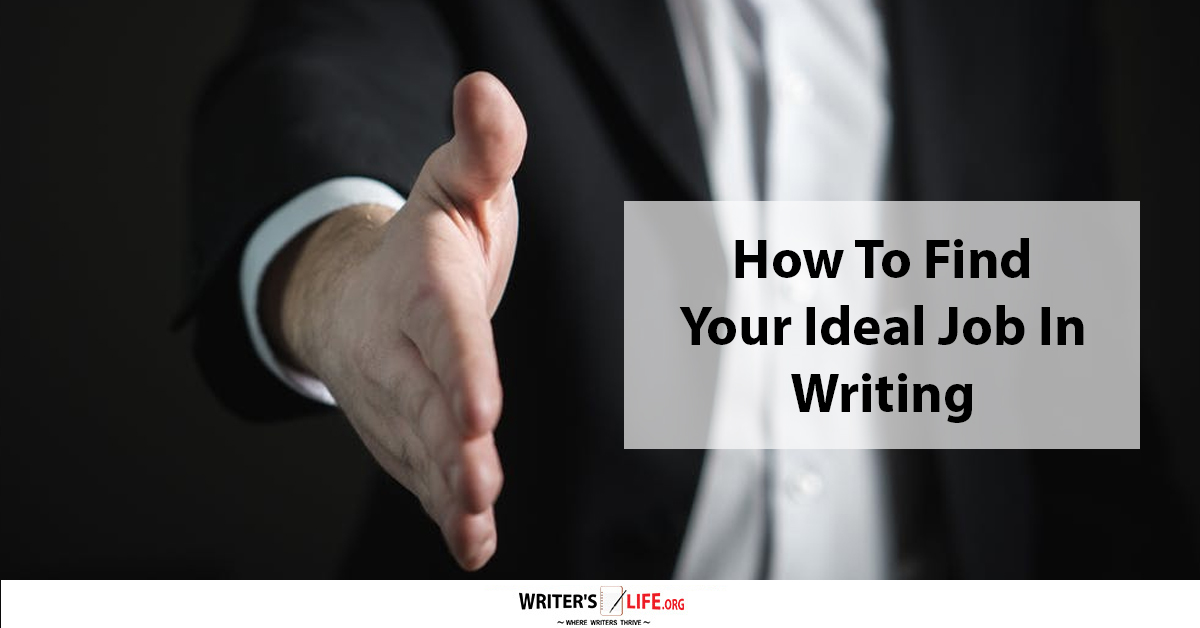 Are you looking for your ideal job in writing? Here are some useful tips on how to land your dream role!

Want to make writing your career? Then it's well worth considering all the different options available to you. You might have specialist knowledge, a love of language, a vivid imagination, or enjoy pulling together informative and compelling content. Wherever your skills, strengths, and passions lie, doing your research about types of writing careers out there will pay off. So ensure that you land a well paid, exciting job that gives you great satisfaction as a result.
Discover your ideal job in writing today!
So what are the kinds of jobs with which writers could get involved? The truth is that almost every sector - be that media, entertainment, marketing, publishing, finance, medical, technology, and more, all require talented writers to craft top-notch content that reaches different audiences. This makes writing one of the broadest careers to get into. It also make it a careerthat you can tailor to suit your particular interests too. 
However, becoming a successful writer isn't easy. Just because you are passionate about a particular cause or have a specialist hobby doesn't mean that by writing about it, you'll start making money. You need to understand how to write and find an audience. Also how to get paid for your efforts if you are going to make a successful career.
So while you are considering which writing career might be best for you, we've compiled a list of some of the most exciting jobs for writers to help you find your ideal role.
Here are some of the top writing careers:
Novelist
Naturally, we had to put a novelist near the top of our list! We know how many writers dream of completing their own book one day. Becoming an author, however, is particularly tough, especially if you hope to be a fiction writer. However, if you have a particular passion, hobby, or skill, this could be a good basis to write a book, and you could find a niche audience who'll be excited to buy it too. 
Speechwriter
Becoming a speechwriter could lead to all sorts of exciting opportunities writing for anyone from businesspeople to government officials to celebrities. Writing speeches requires excellent research skills, flair, and the ability to understand how words translate into speech, so they connect and resonate with different audiences and move them to take action.
Scriptwriter
Writing film, TV, or radio scripts could make for an exciting and rewarding career. You might also wish to consider writing scripts for adverts, for business videos, for the educational sector, and many more.
Communications director
As a communications director, you will oversee lots of different ways in which your business communicates with its customers and the public overall. The communications director is responsible for making sure that the brand and reputation of a company is a positive one, and this requires excellent writing skills as well as brilliant and creative marketing skills.
Columnist or journalist
If you fancy yourself as a reporter, you might want to consider becoming a columnist or journalist. Columnists give subjective opinions on particular subjects or current events while journalists are tasked with discovering newsworthy stories and pulling together their findings to create readable, engaging content.
Critic
Another exciting way to put your writing skills to good use is to become a critic. Your particular passion or interests should guide you. You could become a film or TV critic, a video game critic, a food critic, and so on. Writing in an engaging and often humorous way, as well as having specialist knowledge of your subject is essential.
Greeting card writer
Research shows that people are often moved to purchase a greetings card based on their words. So you could use your creativity, imagination, and poetic license to create heartfelt, humorous, or downright silly messages for people to choose to bring a smile to other's faces.
Ghostwriter
A ghostwriter is a person who writes on behalf of another, for example, writing up someone else's memoirs. This is perfect for those who love to write but don't necessarily have a burning desire to write about anything personally. You have to leave your ego at the door, though, because if a particular piece starts gaining a lot of attention, you must accept that it won't be your name at the end of it!
Proposal or grant writer
If you prefer the more technical side of writing and have a businesslike and informative style, you might want to try your hand at writing proposals or grants for businesses. Lots of corporate industries need proposals to help secure new contracts as well as the funding to accelerate new business ventures.
These are just some of the writing jobs that could see you making a fantastic living and doing what you've always dreamed of day in and day out. So when you've decided what your ideal job in writing is, you need to make that dream a reality!
So now you know how to find your ideal job in writing, why not check out how to stop others ruining your writing career!
Get A Free Writer's Toolkit By Visiting http://www.writerslife.org/gid