Best Places To Write In Summer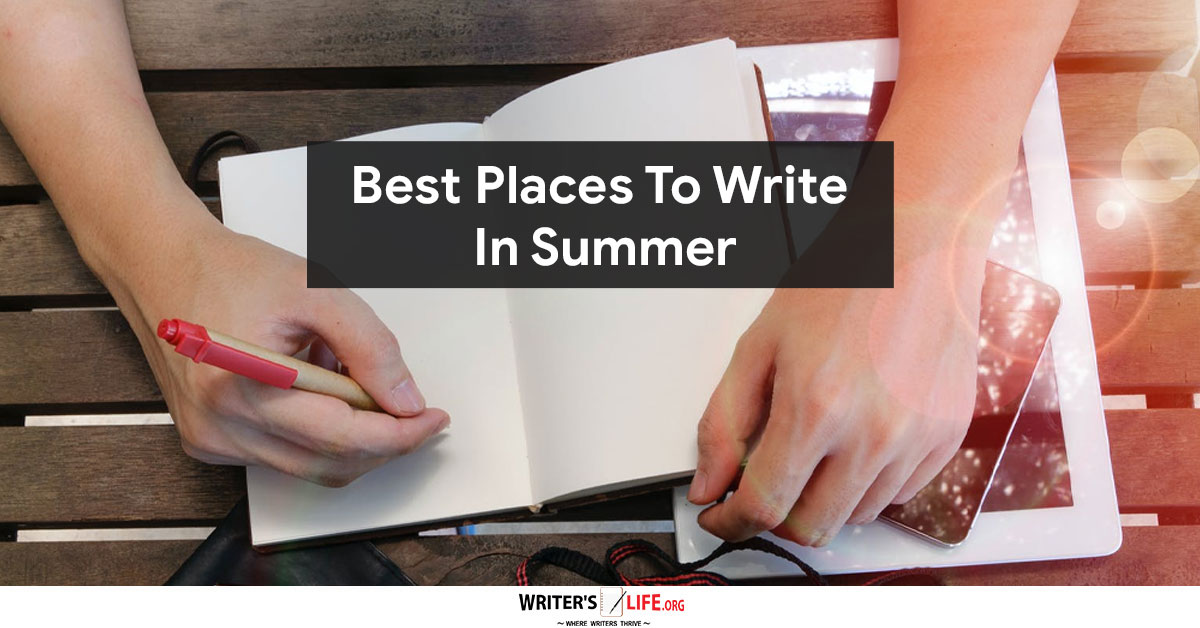 Now that the warmer weather is upon us, the idea of spending long days hunched over a desk seems a little depressing. The great thing about writing for a living is that we can manage our own time and change up our workspace as we see fit, so if it's a glorious day outside, don't let deadlines and unfinished chapters stop you! Instead, why not gather up your laptop and a flask of coffee and head out into the vast wide world for some fresh air and hopefully new ideas?
Here are some of the best places to write in the summer:
Your garden
If you are lucky enough to have an outside space to enjoy, why not head to your garden to do some work? The great thing about writing in your garden is that you can enjoy all the benefits of the fresh air, the warmth of the sun on your face and hearing the birds singing and the bees buzzing, while also being able to pop inside for coffee whenever you need it -it's a win-win!
In the park
If you don't have a garden, heading out to your local park is just as good. Take a picnic blanket and find a lovely calm spot under a shady tree and spend an afternoon working on your novel or latest blog or article. Parks are great for people-watching, too, so you might just spot some inspiration for your next character here if you keep your eyes open!
By the sea
There is nothing quite as relaxing as the sounds of lapping waves rolling against the shore. So if you don't live too far away from the sea, we suggest you head out there to enjoy working with the wind in your hair and the salty air on your skin. The amazing depth and expanse of the ocean can be pretty awe-inspiring too!
In the woods
Heading out to some woodland to write can help clear your head and then fill it with lots of new ideas. Woods are ancient and magical places that are teeming with life. So if you are feeling a bit demotivated, a woodland walk might be just the thing to help energize and refresh you once more.
At the top on a mountain
Why not make your workplace one with a great view and head up to the top of a hill or mountain to observe life unfolding below? Here you'll find peace and tranquility, see your problems and obstacles melt away and are sure to find that your concentration and focus increases too.
Hopefully, these outdoor destinations will give you some great writing inspiration while keeping you calm, happy, and relaxed too! So next time the sun makes an appearance, why not head outdoors and see where your imagination takes you?
So now you know the best places to write in summer, why not think about how to create the perfect writing space?
Get A Free Writer's Toolkit By Visiting http://www.writerslife.org/gid
Bethany Cadman