Attract Your Perfect Audience – Avoid These Common Mistakes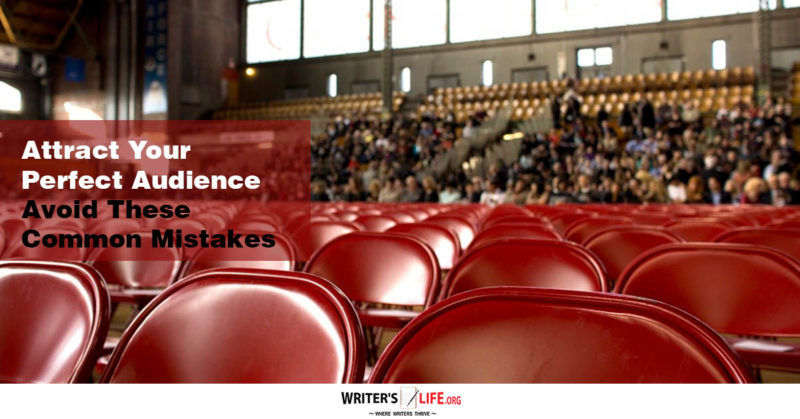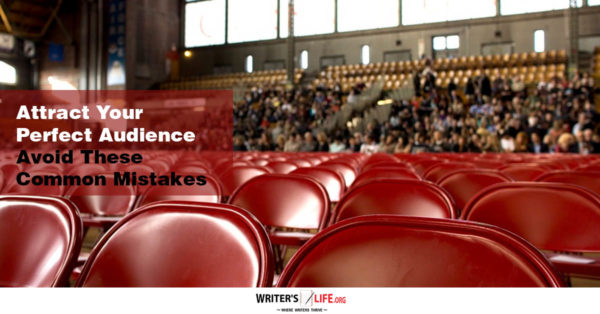 It's easy when just starting out in the writing world to make a few errors here and there. However, when it comes to identifying and trying to communicate with your target audience, the fewer, the better!
Every single potential reader, or potential customer that you put off because you communicate with them in a way they don't like, will not give you a second chance, or, worse still, will react negatively to what you have done thus bringing down your brand.
Defining your target audience and knowing how to reach them and resonate with them is a huge part of marketing a book and failing to do so can mean you waste time and energy promoting your work to those who simply aren't, and never will be interested in what you have to offer.
The good news is that there is lots you can do to make sure your marketing not only reaches the right people but makes them respond positively to it as well.
So what are the most common mistakes that writers make when trying to find their perfect audience, and more importantly how do you avoid them? Let's take a look.
Having no concept of who your ideal reader is
If you don't have a target reader in mind, how can you shape your work and your marketing to connect with them? Having a clear idea of the type of book you have written and the kind of people who might want to buy it will then help you to narrow down your target audience.
Spending no time listening to your ideal reader
Once you have identified your ideal reader you need to listen to them. Find out exactly what makes them tick. What problems do they have? What brings them joy? What makes them happiest, angriest, most upset? You need to be able to understand the psyche of your reader to successfully persuade them that your book is the one to read.
Making it all about you
Successful marketing is selfless. You need to understand what your book gives your reader and tell them so. Will it scare the living daylights out of them? Will it make them believe in love again? Will it help them lose weight or get the job of their dreams? Be clear about the benefits of your book. Readers are just like customers of any other business; they want to know exactly what is in it for them.
Failing to build up a fanbase before you release your book
Get fans first, release book second. This is a mantra that every writer should learn. Your fans need to be on the edge of their seats by the time your book hits the shelves. There are many ways to build up a fanbase (though there is no quick and easy way). You need to create hype; you need to offer people something. Writing a blog is a good example. Offer people something of value regularly, and they will start to take an interest in you. If you keep meeting their expectations they will become loyal, and then when you want them to do something for you (like buy your book) because you have never let them down before, they will trust you and do what you ask.
Being boring
You are a writer, you are creative, you are a genius! Your marketing should demonstrate how brilliant you are at writing so make sure that you are clever with it. 'New book, out now!' isn't going to cut it. Don't just churn out the same tired old content to market your novel - it will get lost. Make your stand out by being witty and intelligent and exciting and all the things you know you can be.
Attracting your perfect audience is no mean feat. However, by following the tips above, doing your research, taking your time and being creative and smart and you can slowly and surely build up a fanbase, attract high-value readers and ultimately sell more books!