5 Questions You Should Ask Your Agent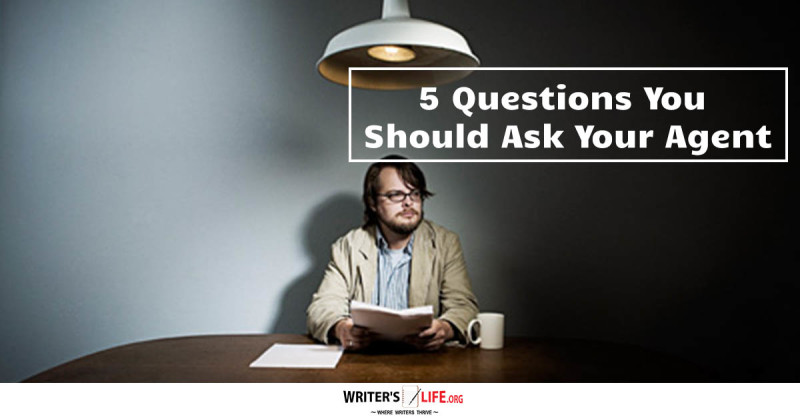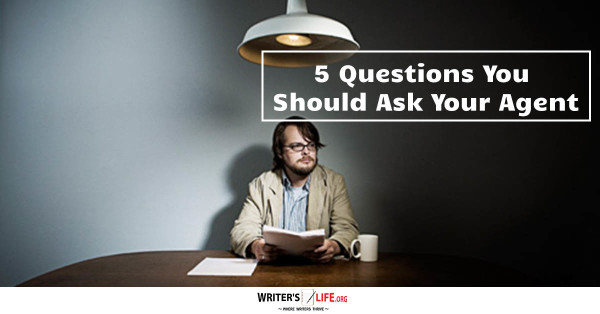 So you have been offered representation from an agent? Congratulations! All writers know that this is a massive achievement, and with competition fiercer than ever these days it is definitely something worth celebrating. Before you sign on the dotted line however, there are some important questions to ask to make sure that your agent is the right one for you, and that you are getting the very best deal for your work.
There are thousands of agents out there, and it is important before deciding to work with one, that you are completely informed. You need to understand the all their terms, from the commission you pay them, to what they intend to do to help promote your book.
Here are the 5 most important questions to ask before agreeing to join an agents client list.
Why have you chosen to represent my work?
If you have received communication from an agent saying they would like to represent you, it is crucial to understand what has motivated them to choose you and your work over all the others they receive. Agents are experts in their field, and they won't have taken the decision lightly. They will only choose writers who they believe can make them money. Asking this question is not just to receive flattery. It gives you an opportunity to understand the merits of your work, why they are interested in you, and what they expect from you to make your work sell.
2. How did you start in this business?
There is no reason why you shouldn't choose to work with an agent who is fairly new to the publishing world. However established agents will be respected in their field, they will have contacts in the industry, and experience to know what sells well. You need to have confidence that your agent knows the business inside out, has worked in your genre of writing before, and can therefore get publishers interested, and secure the best publishing deals for you.
3. What editors do you think will be interested in my work?
This should be an easy question to answer if an agent knows their stuff. Trusting that an agent has good knowledge of who will be interested in your writing,  that they have worked with them before, and that they are confident in approaching editors who will trust their recommendations is vital when it comes to how well your work will sell. They should have a solid list of editors that they are intending to approach about your work, as well as other editors who they will then try if unable to make a good deal with their first choices. An agent should have a plan for how they intend to generate interest in your work, and if you have particular ideas of what you want, you should ensure they are aligned to avoid disappointment or frustration further down the line.
4. Could you tell me more about other books your have sold?
This question will help you gain insight into where your agent has had the most success. If all the books they have recently sold are biographies and yours is a detective fiction novel, it may raise questions as to whether they are best placed to sell your book.
5. Why should I sign with you?
This may seem like a pushy question, but remember, an agent has offered to work with you because they believe you can make them money. They are not doing you a favor, it is a partnership, and one that should be taken seriously from all sides. If an agent thinks your work has merit, they should have no problem explaining to you why. You worked hard to create a great piece of writing, and spent time pitching to them, now it is their turn to do the same for you.
Of course being completely certain that a particular agent is perfect for you is a challenge. However by asking these questions you get get a good idea if their plan matches your expectations and if their way of working will work for you. Being prepared and informed before you make a decision is crucial, and while you can't possibly predict the future of how well your work will do, you can significantly improve its chances by choosing an agent that is happy to explain why they want to work with you, and how they intend to make your work successful.